The Waiting Game: Artists With Albums Nowhere in Sight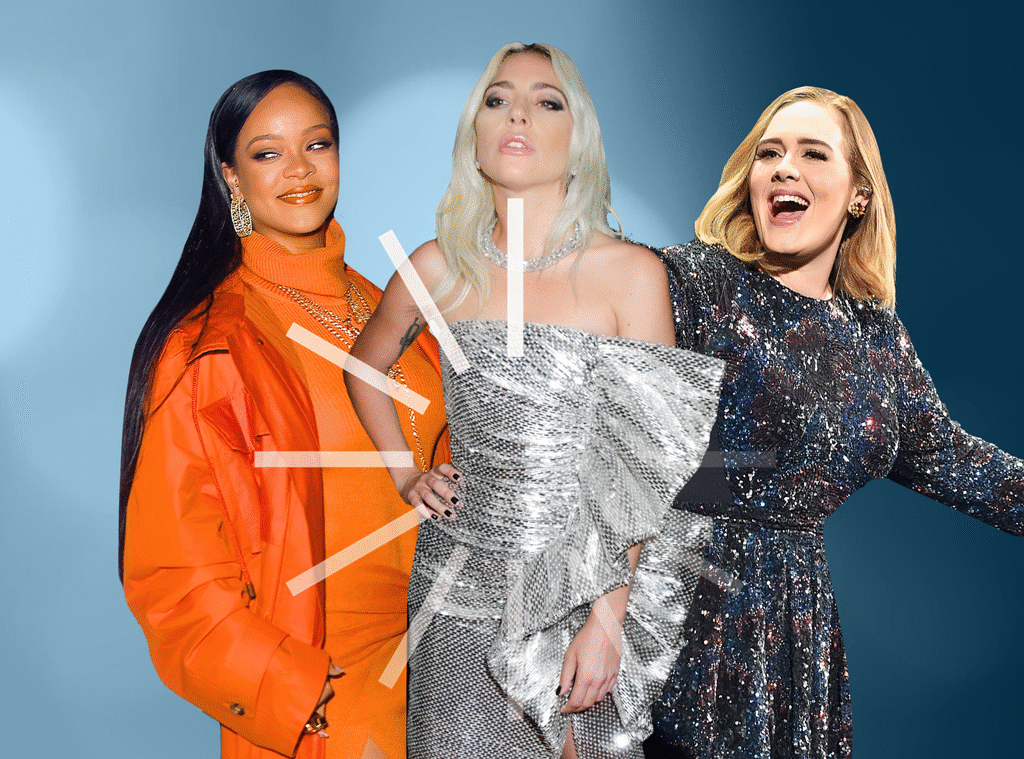 Getty Images; Melissa Herwitt/E! Illustration
It's officially been over four years since the last Rihanna album.
And while the superstar and beauty mogul has certainly made it clear on social media that she's tired of fans asking for a follow-up to Anti, which she dropped all the way back on January 28, 2016, there's little hope that the demand for fresh material will subside. Sorry, Rih, we just love you too much! And this is the longest you've ever made us wait for a new album, beating the wait between Unapologetic and Anti by 10 whole months. (However, the recent photo inside the studio has filled us with a renewed sense of hope.)
Rihanna's hardly alone, though. 
While folks like Justin Bieber, Selena Gomez and Kesha have all made their grand returns to pop music in recent weeks, with others like Dua Lipa and Niall Horan waiting in the wings with mew material of their own, there's still an unfairly long list of pop stars who seem more than content to keep us waiting. 
These are the singers who, like Rihanna, don't seem ready to end the new music drought any time soon. So, if their IG comments are full of impatient fans, they only have themselves to blame.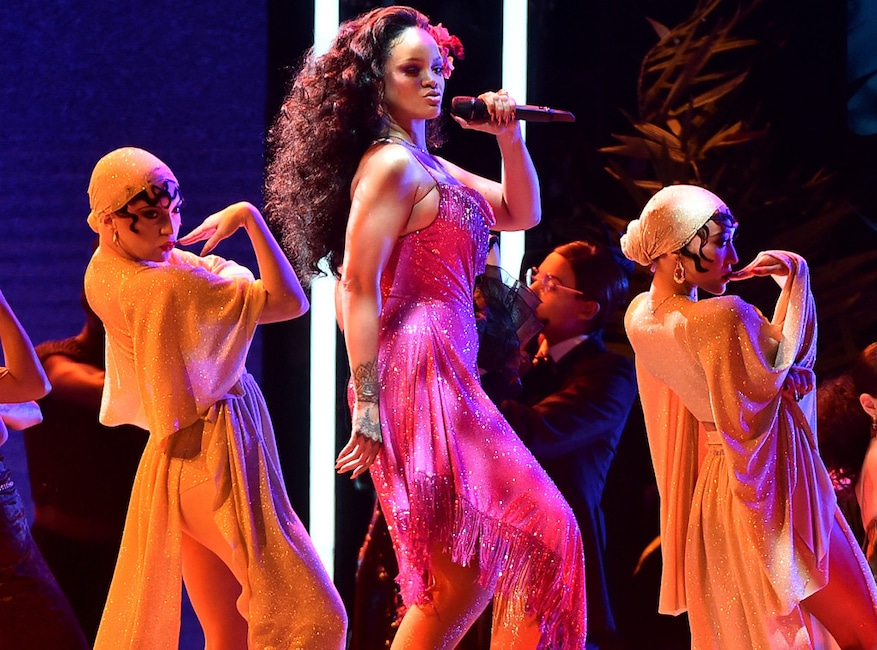 Theo Wargo/WireImage
Rihanna
No one likes to keep us waiting like Rihanna. After a four-year period in which she released an album a year, the Barbadian beauty made us wait almost four full years before she dropped Anti in 2016. And while it seemed as though the wait for her ninth studio album wouldn't be as long, with the singer revealing she'd begun work on it just months after releasing Anti, here we are, over four years later. In December of 2018, she confirmed the album, rumored to be a dancehall-inspired project, would be released in 2019. She lied. (This, however, gives us hope.)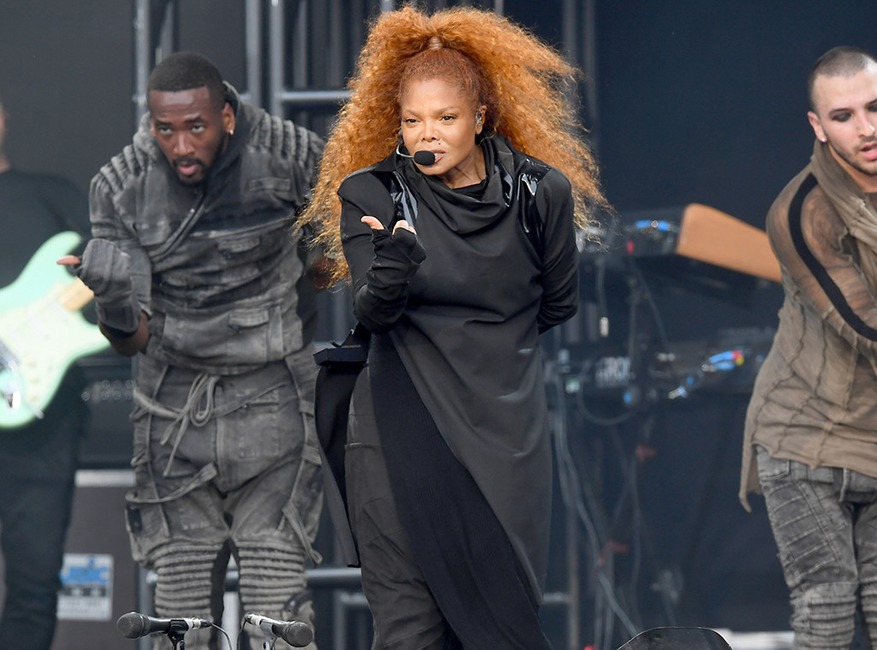 Dave J Hogan/Getty Images)
Janet Jackson
When Janet Jackson released her 11th studio album Unbreakable in 2015, it had been seven years since her last LP. So, long breaks from the legendary pop star are nothing new. Though, she hasn't exactly been resting on her laurels since that release. She welcomed her son, Eissa Al Mana, in January 2017, resumed a world tour, released a collaboration with Daddy Yankee ("Made for Now"), was inducted into the Rock and Roll Hall of Fame, and kicked off a four-month Las Vegas residency. Now, we finally have an update on new music, with the legend herself announcing on Instagram that Black Diamond is on the way. "I love u guys so much and I'm #SoExcited to share this new era with you," she wrote in early February. "See u soon!"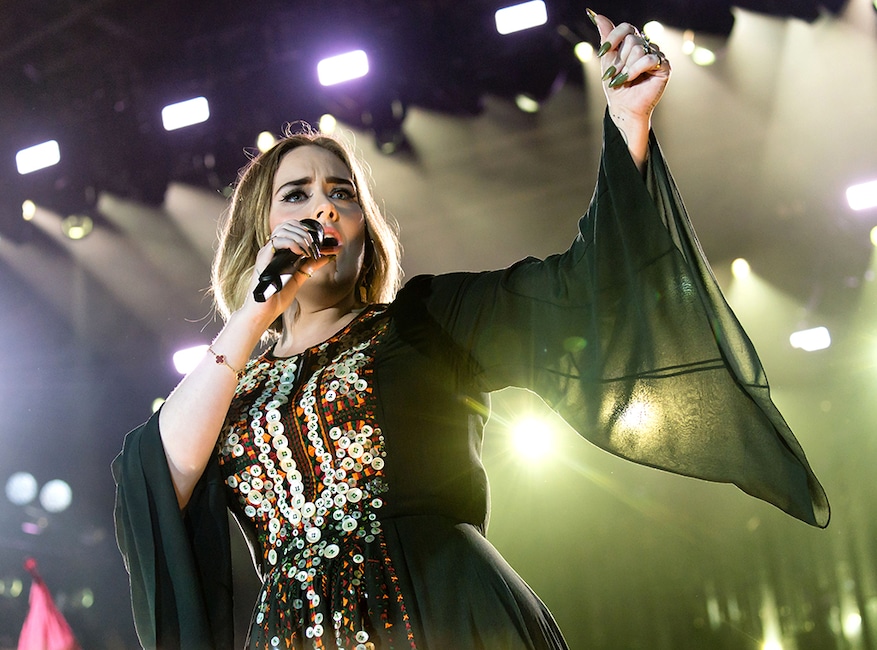 Richard Isaac/Shutterstock
Adele
It's been nearly five years since the British songstress said "Hello" with her third LP, 25. And despite reports that she's been working on a follow-up dating back to 2018, we haven't heard a peep.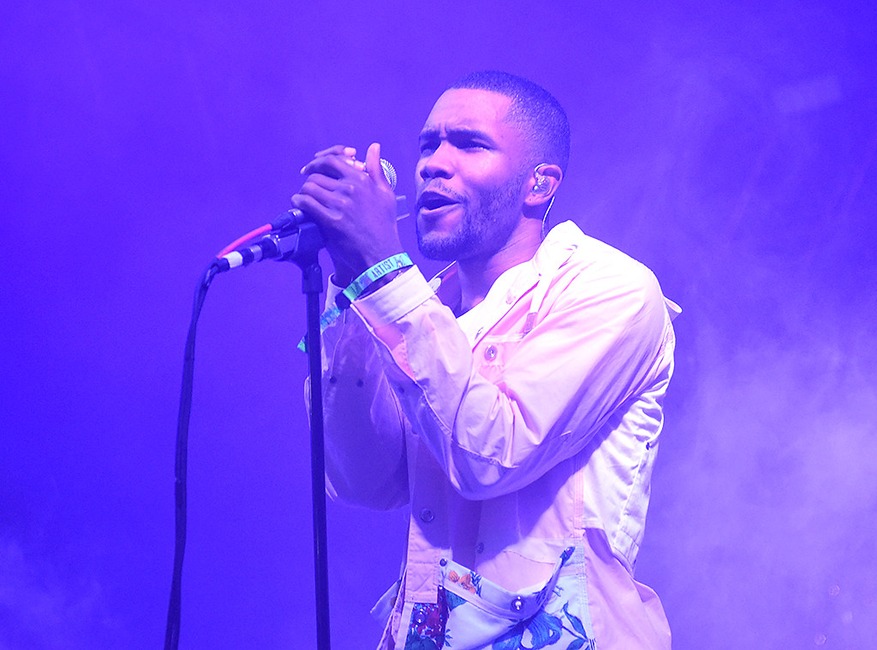 Jason Merritt/Getty Images
Frank Ocean
Boy, does Frank Ocean like to make us wait. It was an interminable four years between the release of his debut album Channel Orange and his second and third, Endless and Blonde, both released within days of each other. It's been three years since those drops, and despite a few songs here and there, as well as a mysterious (and since-deleted) tweet in 2017 that insinuated his next album was already finished, he's stayed predictably mum on future plans. It's best not to hold one's breath for new Frank music. When he's ready, he'll be ready. Until then, we wait.
Earl Gibson III/Shutterstock
Cardi B
It's only coming up on two years since Cardi B dropped her Grammy-winning debut studio album, Invasion of Privacy, so it may seem a little demanding of us to want a new collection from her already. After all, she's been busy becoming a mom, making her movie debut in Hustlers and judging the Netflix reality series Rhythm + Flow, but she was the one who promised us a second album would be out in 2019, "hopefully…around the same time that Invasion of Privacy came out," as she said during an Instagram live stream on New Year's Day. That deadline has come and gone, with only the single "Press" to show for it. Here's hoping we get her sophomore effort soon.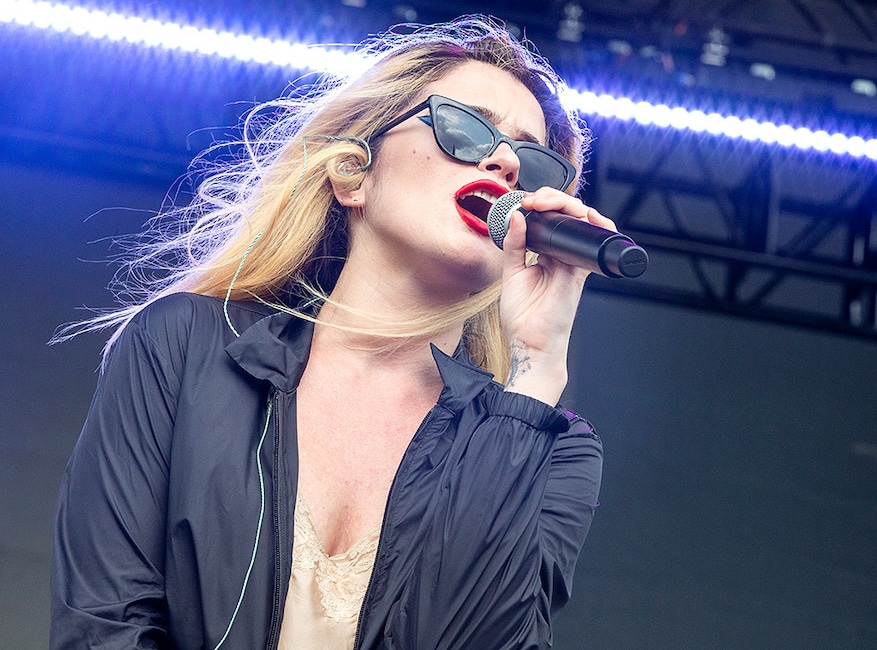 Barry Brecheisen/WireImage
Sky Ferreira
It's been a dreadful six years since Sky Ferreira dropped her excellent debut studio album Night Time, My Time, itself a victim of two years of delays. And despite it being named one of 2013's best album by several critics while achieving modest commercial success, she's faced a staggering amount of delays on her second album, which she confirmed via Twitter she'd begun working on in July 2014. After passing the time with a handful of acting gigs, including a guest appearance in 2017's Twin Peaks revival and a role in Baby Driver, she released the first single off Masochism, "Downhill Lullaby" in March of last year, telling Pitchfork that the lengthy delay wasn't exactly her choice and swearing "almost positively," the outlet noted, that the album would be released in 2019. That came and went.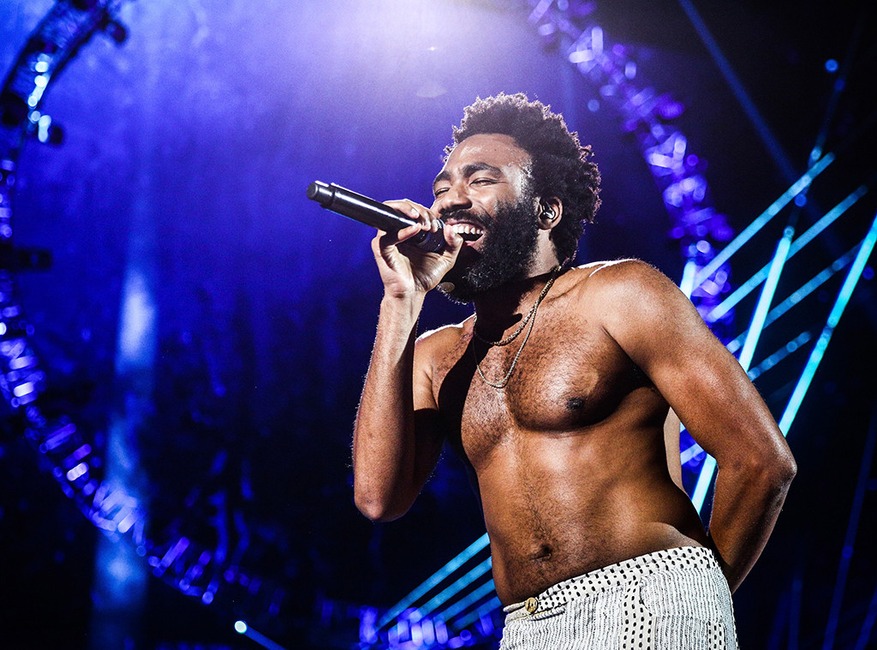 Rich Fury/Getty Images for iHeartMedia
Childish Gambino
It's been nearly four years since Donald Glover, recording under his Childish Gambino alias, released his third album, "Awaken, My Love!" And despite a handful of tracks released in the summer of 2018, including the Grammy-winning "This Is America," the wait for his forthcoming fourth studio album has persisted. In June 2017, he told the crowd at the Governors Ball Music Festival it would be "the last Gambino album," but whether it'll ever come or not remains to be seen. In December 2018, during an uncredited feature on 21 Savage's "Monster," he hinted at wanting to quit music, while during a headlining performance at the 2019 Outside Lands Music and Arts Festival in August, he told the crowd it was "the second to last show that we'll be doing" before retiring the Childish Gambino pseudonym.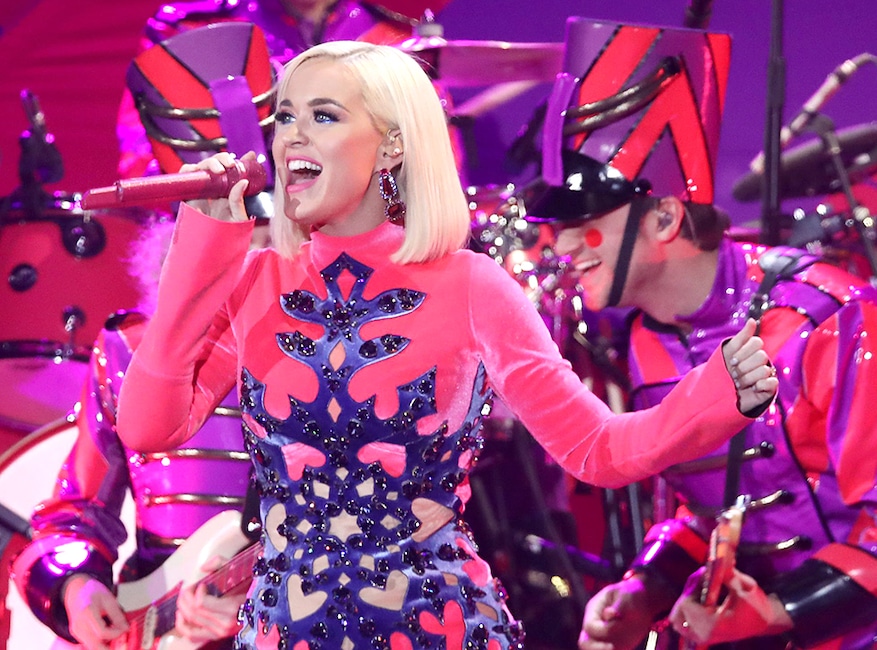 Matt Baron/Shutterstock
Katy Perry
Despite a string of singles released throughout 2019—"Never Really Over," "Small Talk" and "Harleys in Hawaii," we're no closer to a follow-up to 2017's Witness. Sure, she's been busy with American Idol, but the Katy Kats are getting restless.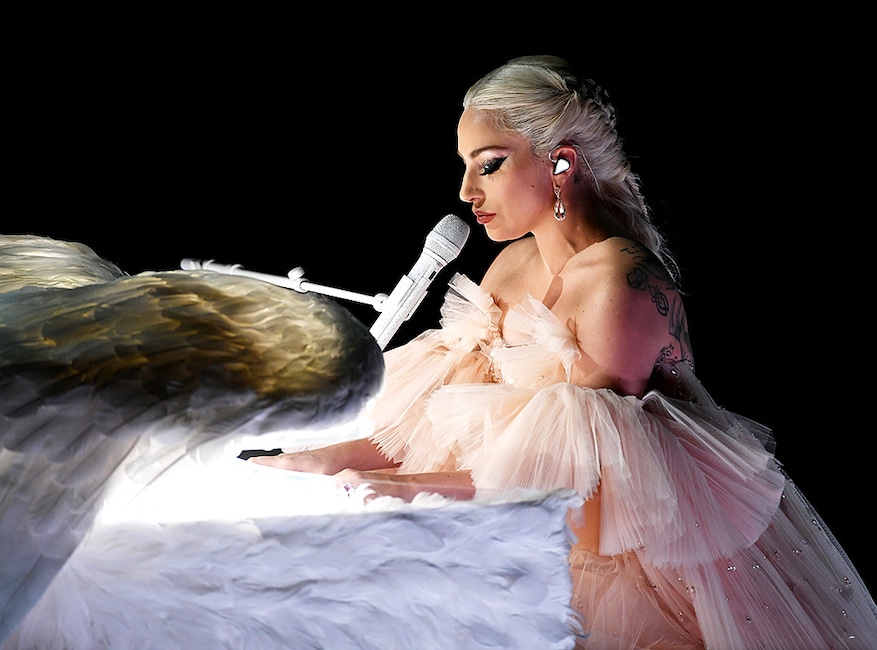 Kevin Winter/Getty Images for NARAS
Lady Gaga
Look, no one can say Lady Gaga hasn't been busy since releasing her fifth studio album Joanne in 2016. Not only did she headline the Super Bowl LI halftime show in 2017, but she headlined Coachella, earned an Oscar nomination for her acting in the 2018 remake of A Star is Born (which also earned her an Oscar for Best Original Song thanks to her work on the killer soundtrack), launched a two-year residency at the MGM Park Theater in Las Vegas, and unveiled her first makeup line, Haus Laboratories, sold exclusively on Amazon. But you can't fault us for expecting the new LP. In March of 2019, she tweeted, "Rumors I'm pregnant? Yeah, I'm pregnant with #LG6." That August, she shared a new photo of herself in the recording studio, hinting at the fact that the gestation may not be quite done yet. And still, we wait.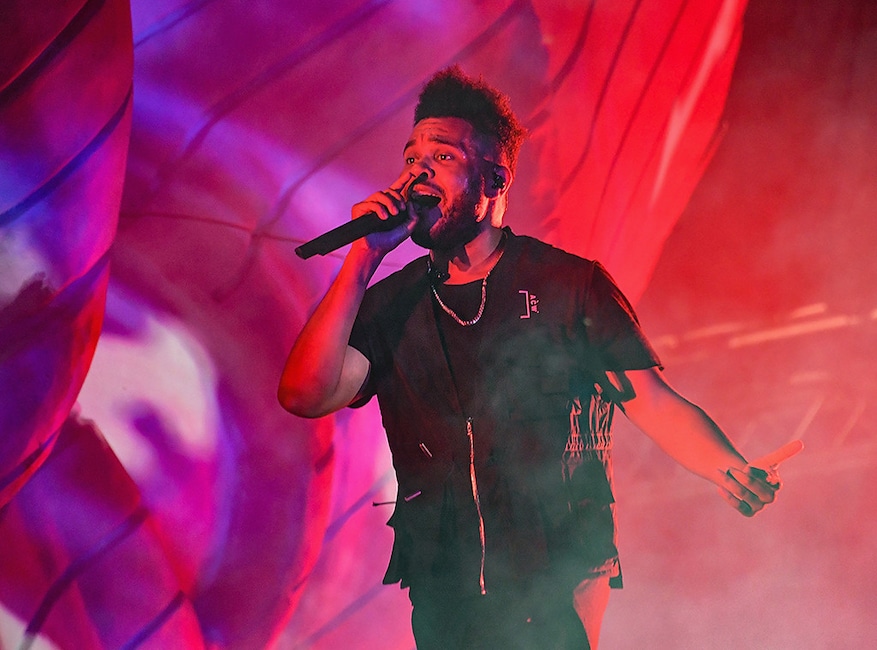 Erika Goldring/FilmMagic
The Weeknd
It's been nearly four years since The Weeknd (born Abel Tesfaye) released his third studio album, Starboy. Since then, he's collaborated with the likes of Kendrick Lamar ("Pray for Me"), Gesaffelstein ("Lost in the Fire") and SZA and Travis Scott ("Power Is Power," off For the Throne, an album of music inspired by Game of Thrones), while also releasing a six-track EP, My Dear Melancholy, in March 2018. In August, just after news broke that he'd split with girlfriend Bella Hadid for a second time, he tweeted a selfie with the caption "album mode full effect." And in September, he hit the red carpet at the 2019 Toronto International Film Festival for the first time since his split, looking almost unrecognizable. A new look for a new album era? Indeed. We have two lead tracks, "Heartless" and "Blinding Lights," and a title, After Hours. But the release date still eludes.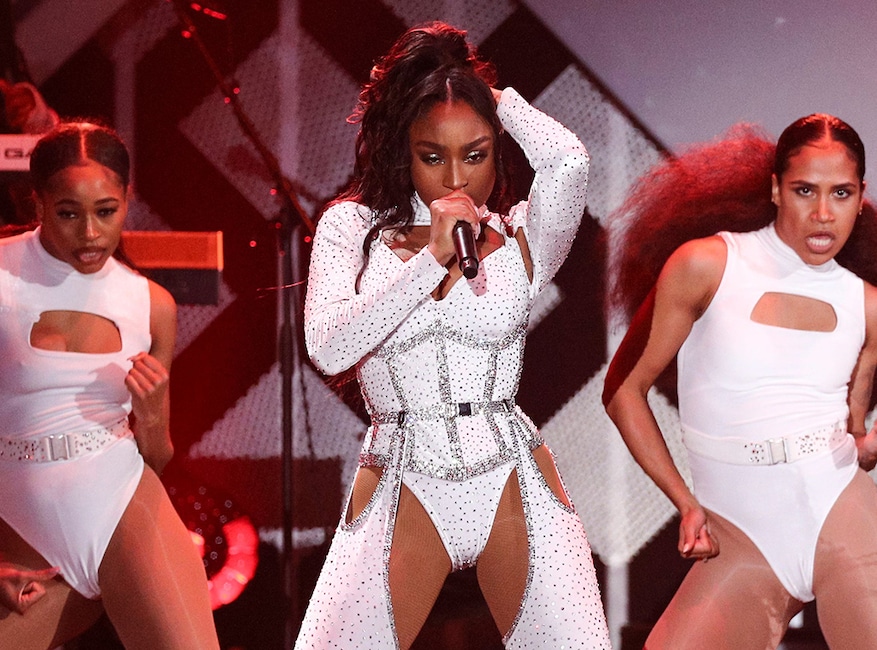 John Salangsang/Shutterstock
Normani
She wowed everyone with her breakthrough single "Motivation" last fall. She made magic with Megan Thee Stallion on "Diamonds," the lead single off the Birds of Prey soundtrack last month. Now where's the debut album? Or even the next solo single??
Watch E! News weekday mornings at 7 a.m.!
Source : Link