The Best War/Military Movies On Netflix Right Now
Last Updated: September 19th
War films have long-captivated audiences, showcasing tales of both humanity's cruelty and its nobility. There is no shortage of good military films on Netflix, ranging from Hollywood classics to modern, genre-bending pictures. Here are some of the best war movies on Netflix right now to stream.
Related: The Best Crime On Netflix Right Now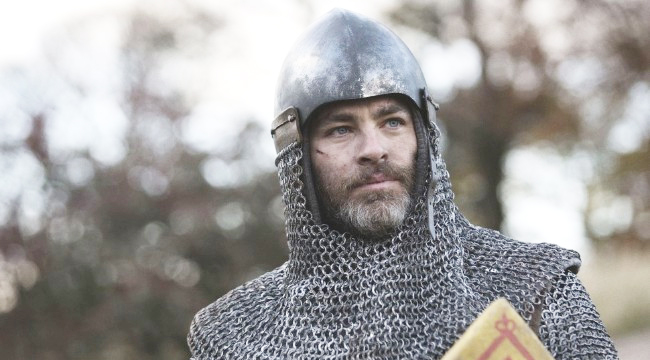 Outlaw King (2018)
Run Time: 121 min | IMDb: 7/10
Chris Pine goes full-on Braveheart in this historical action epic about Scottish nobleman Robert the Bruce, who led a rebellion against England. Pine plays the famous "Outlaw King," a soft-spoken good guy who thwacks his enemies with his ax and believes in freedom for Scotland above all else. His sidekick, played by Aaron Taylor-Johnson, is a bit more complicated, a nobleman looking to win back his title through bloodshed. There's plenty of the expected fare here: Beards, Scottish brogue, majestic scenery, men wrestling in the mud, and Chris Pine's peen. Honestly, if you come for nothing else, come for Chris Pine's peen.
Black Hawk Down (2001)
Run Time: 144 min | IMDb: 7.7/10
Ridley Scott's 2001 war drama boasts an impressive ensemble cast and a gripping true story, two essentials to any great war film. Josh Hartnett, Eric Bana, Ewan McGregor, Tom Hardy, Tom Sizemore, Sam Shephard, and a host of other A-listers star in this re-telling of the infamous Battle of Mogadishu, a 1993 raid by U.S. troops in Somalia that ended in tragedy. The objective of the mission was to capture a rebel leader responsible for inciting violence and genocide in the country. The film details all of the unfortunate circumstances that led to U.S. troops being pinned down in a remote village in Somalia, being forced to fight for their lives without backup, and ultimately, causing the U.S. government to decide to pull troops from the area. Hartnett gives a credible leading man performance as the young officer in charge of his first command, and the film finds its footing when it focuses in on its main characters, men trying to survive in a hostile environment despite impossible odds.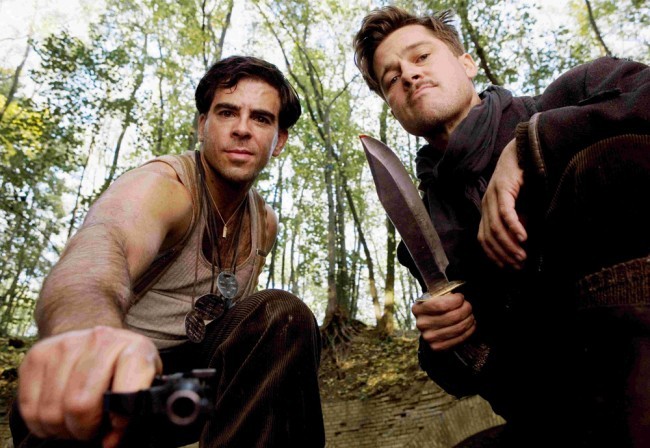 Inglorious Basterds (2009)
Run Time: 153 min | IMDb: 8.3/10
Brad Pitt, Diane Kruger, Christoph Waltz, and Eli Roth star in Quentin Tarantino's imaginative World War II drama about a group of Jewish U.S. soldiers with a plan to assassinate Hitler. The film flip-flops between Pitt's Southern-accented Lt. Aldo Raine's mission to scalp Nazis and blow-up an exclusive event for SS officers in Paris and French actress Melanie Laurent, who plays a theater-owner with a devious plan of her own. It's full of mesmerizing performances and Tarantino's unique brand of humor – oh, and a lot of Nazi killing.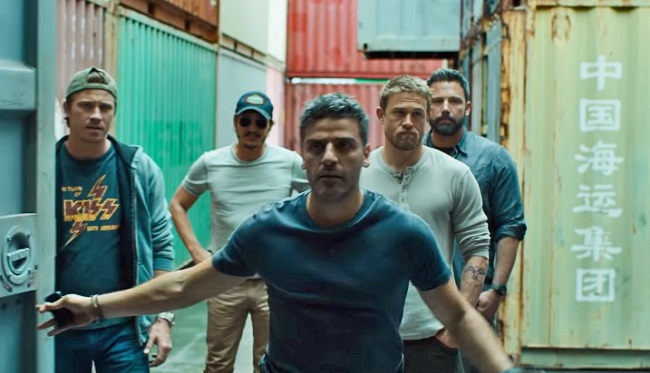 Triple Frontier (2019)
Run Time: 125 min | IMDb: 6.5/10
Netflix's latest entry into the big-budget action flick universe is this heist thriller starring a who's-who of Hollywood hunks. Ben Affleck, Oscar Isaac, Charlie Hunnam, Garrett Hedlund, and Pedro Pascal play a group a former special ops guys who reunite to take down an infamous cartel kingpin and steal his profits in the process. Isaac and Affleck look to be the leaders of the team, two men fed up with risking their necks for a country that doesn't look after them once they're back on home soil, and Isaac's A Most Violent Year director, J.C. Chandor, is at the helm, which means a couple of plot twists and some high-stakes action are in store.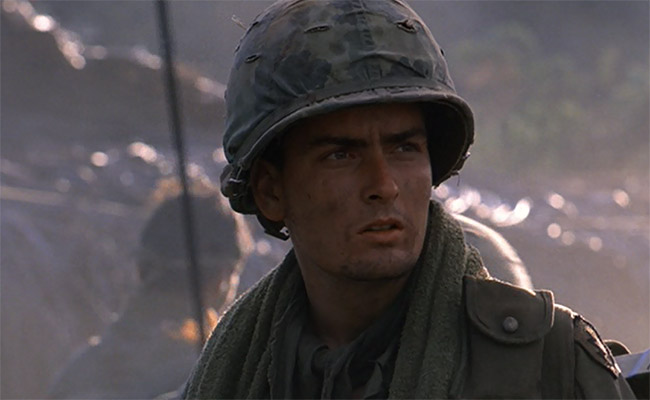 Platoon (1986)
Run Time: 120 min | IMDb: 8.1/10
Forest Whitaker, William Defoe, and Charlie Sheen are just a few of the actors who give memorable performances in Oliver Stone's drama that centers on the Vietnam War. The film is decidedly anti-war and is based on Stone's own experience as an infantryman for the U.S. during that time. Charlie Sheen is his stand-in here, playing a U.S. Army volunteer named Chris Taylor, who arrives to feuding superior officers and a seemingly hopeless situation with the locals. Through drawn-out firefights and brutal killings, Chris is forced to question his desire to serve and the value of human life.
Beasts of No Nation (2015)
Run time: 134 min | IMDb: 7.8/10
It's hard not to like a guy as talented and charismatic as Idris Elba but the actor plays a morally-corrupt psychopath to perfection in Beasts of No Nation. As the Commandant, Elba recruits young boys to his rebel army fighting the government of Ghana by forcing them to undergo a brutal initiation process. Agu, a young boy who saw his father and older brother murdered at the hands of the government, is captured and indoctrinated into the Commandant's army, suffering through terrible torture, both physical and psychological, before he eventually escapes.
Lincoln (2012)
Run Time: 150 min | IMDb: 7.4/10
Any historical drama with Daniel Day-Lewis starring is going to be worth a watch but Lincoln is Day-Lewis at his best. The actor's eerily-accurate portrayal of one of the most famous presidents in the history of the United States is powerful and moving, even though everyone already knows the story of Lincoln's terms in office and his eventual, tragic ending. The film touches on the Civil War, the fight for racial equality, the need to end slavery, and the president's personal investment in the cause. Lincoln is a master-class in acting and an enthralling history lesson all in one.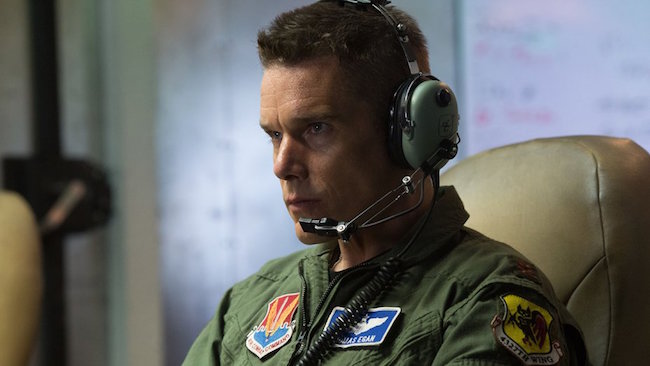 Good Kill (2014)
Run Time: 102 min | IMDb: 6.4/10
Ethan Hawke stars in this story of modernized warfare and the unseen toll it can take. Hawke plays a drone pilot named Major Thomas Egan, who carries out missions for the U.S. military from a darkened room with just his computer. If that sounds decidedly less action-heavy than the other entries on this list well, that's partially the point. We see the toll the job takes on Egan, a man who spies and drops bombs on what could be innocent civilians for his 9-5 before coming home to his wife and kids. There are still plenty of explosions and high-pressure situations, but the core of this war movie is examining technology's role on the front lines.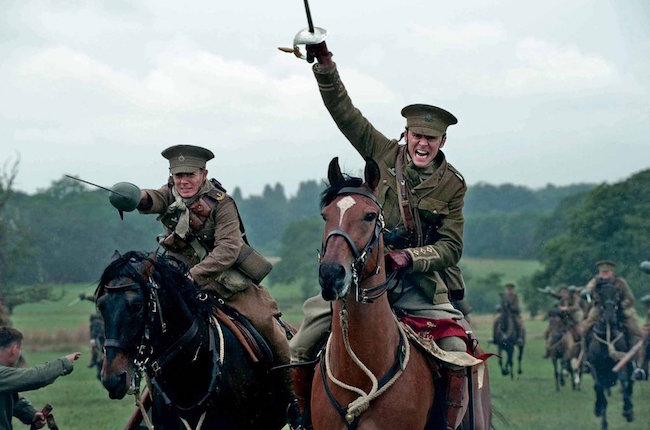 War Horse (2011)
Run Time: 146 min | IMDb: 7.2/10
Steven Spielberg's World War I epic gives us a unique spin on the genre. There's plenty of front-line action here, but it's filtered through the lens of a young boy named Albert (Jeremy Irvine) and his connection to his beloved horse. When the animal is sold to the cavalry, Albert enlists and leaves his small English village to track down his best friend. Tom Hiddleston and David Thewlis also star as Spielberg uses sweeping shots of tattered battlefields to give us a birds-eye-view of the devastation war can cause.
Source : Christian Long Link