Teen suicide rates are rising, despite efforts at prevention – Axios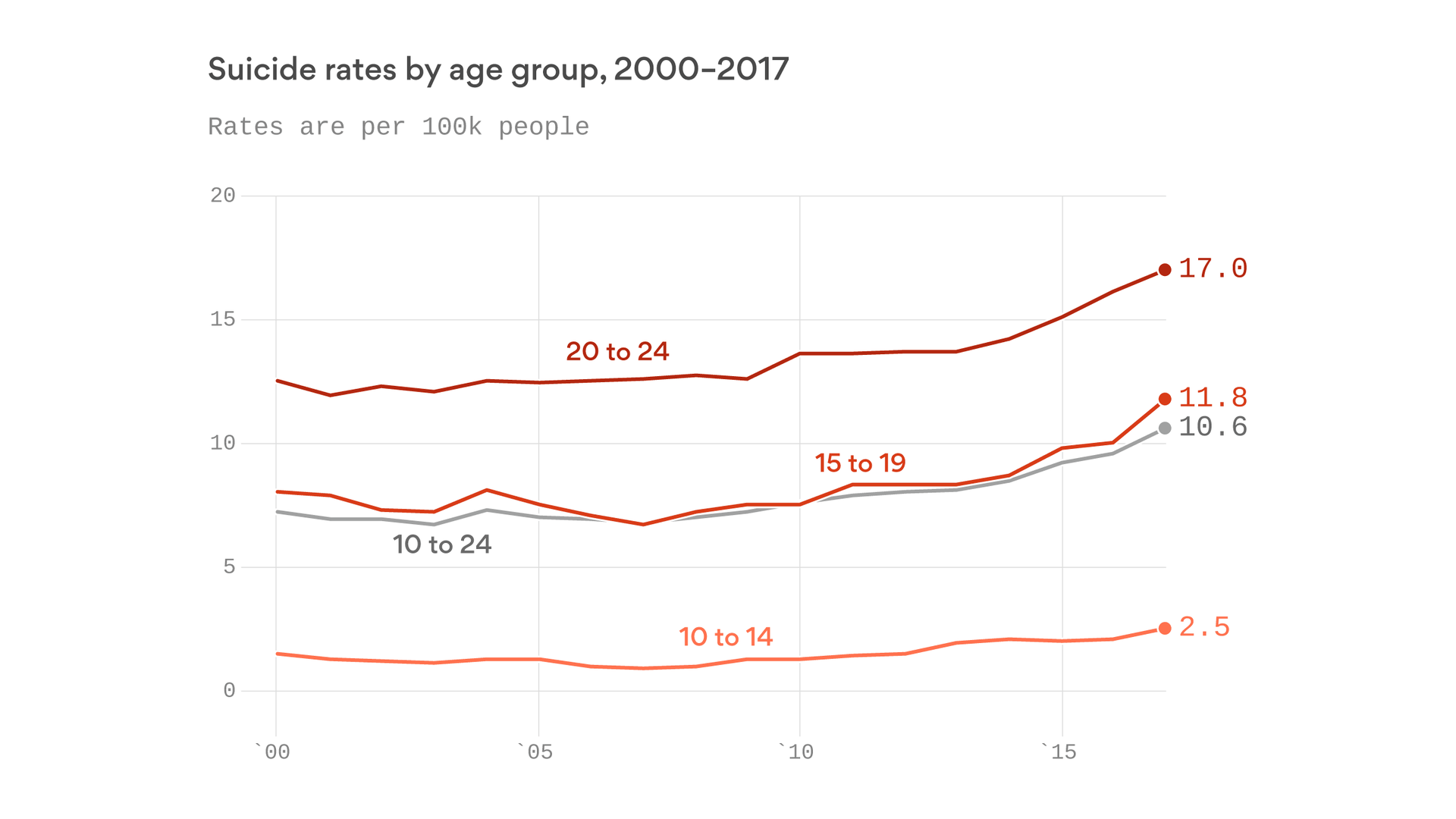 Parents, teachers and lawmakers are grappling with the worst teen suicide rate in U.S. history, despite a spate of state laws and training programs designed to help.
By the numbers: The number of suicides from people ages 10 to 24 increased 56% fr0m 2007 to 2017, the fastest rate of any age group, a new CDC report shows. Suicides are disproportionately affecting people of color and those in the LGBTQ community.
Source : Link