Rosalía Teases Her Billie Eilish Collaboration Still Needs to Be Finished
Could a Rosalía and Billie Eilish collaboration be in the works?
The 26-year-old singer teased the possibility at Billboard's Women in Music event in Los Angeles on Thursday.
"We're good friends," she told Billboard. "We've been in the studio, we're friends…Billie, please, let's finish that song! I love Billie. She knows it. I wish that we had more time to be in the studio and hang so much in the studio. We started something, we gotta finish it."
Billie also hinted at the idea earlier this year.
"We only had one session and it was, like, right before I left for tour. And then she's been on tour; I've been on tour….We've been busy," the "bad guy" star told Billboard in March. "I actually love the song. It's half in Spanish—for both of us—half in English. Yeah, it's so beautiful. I hope something happens with it. I'm sure it will. We're both in love with it. So, I think there's a future for it." 
In fact, Rosalía claimed the 17-year-old artist was "one of the first" to support her music outside of Spain.
 "Billie posted on her Instagram stories, and that was mind-blowing for me," she said.
It's been a big year for THE stars. Both received their first Grammy nominations this year. Billie is a contender in six categories and Rosalía is a nominee in two. Both are in the running for Best New Artist of the Year along with Black Pumas, Lil Nas X, Lizzo, Maggie Rogers, Tank and the Bangas and Yola. Of course, fans will have to wait until Jan. 26, 2020 to see who takes home the trophy.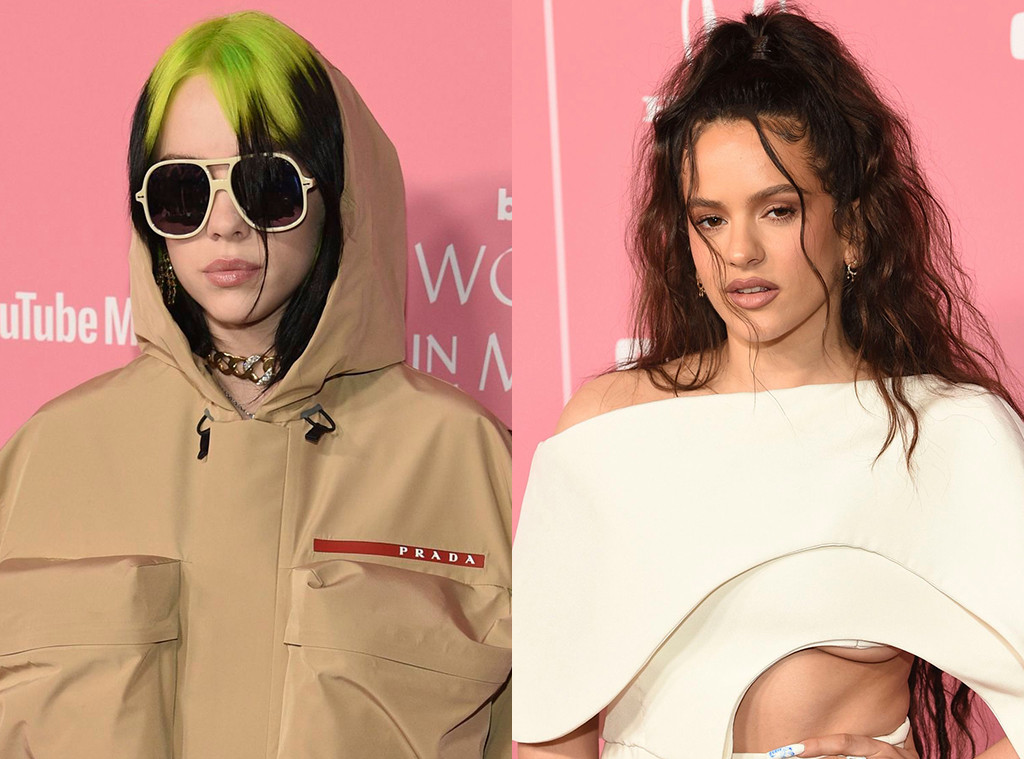 Chris Pizzello/Invision/AP/Shutterstock
This wouldn't be the "Malamente" singer's first collaboration. Rosalía has worked with several artists, including J Balvin and James Blake. She also recently provided the narration for Harry Styles' "Adore You" music video. 
"He's a good friend of mine, and he explained to me that he had this song and this video that was very special," she told the magazine. "I saw the idea, and I loved the idea. I feel so grateful that he counted on me. So, I was there trying to use my best English accent as possible…It was a beautiful video…I love him, I love his music. I think he's an amazing, super-talented musician."
Source : Link