Star Trek and Benson Actor René Auberjonois Passes Away at 79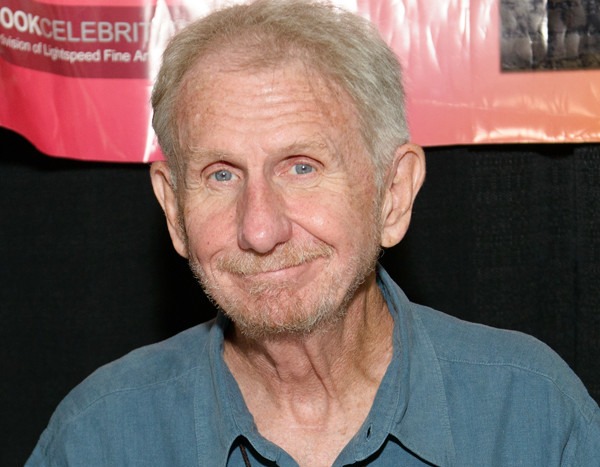 Hollywood has lost a beloved star.
René Auberjonois, who was best known for his roles on Star Trek: Deep Space Nine, Benson, Boston Legal, M.A.S.H and many other projects, has passed away. The acclaimed actor was 79-years-old.
According to ABC, the late actor's son, Rèmy-Luc Auberjonois, told the Associated Press that his father passed away on Sunday at his home in Los Angeles, Calif. due to metastatic lung cancer.
"(Minions say: We're sad to confirm that René passed away today, Sunday, December 8)," a statement read on the late actor's Twitter account. 
The beloved star quickly received an overwhelming amount of love from his famous friends and co-stars.
"I have just heard about the death of my friend and fellow actor @reneauberjonois," William Shatner began his caption. "To sum up his life in a tweet is nearly impossible. To Judith, Tessa & Remy I send you my love & strength. I will keep you in my thoughts and remember a wonderful friendship with René."
Star Trek: Deep Space Nine star, Armin Shimerman, also sent his condolences on Twitter. 
"It is with great heartache and loss I share with you the passing of dear,dear Rene Auberjonois," he shared. "His last message to me was entitled "Don't forget…" I know that I,Kitty,and all that knew him will never forget.The world seems noticeably emptier now. I loved him."
Edward James Olmos also paid tribute to the late star.
"Rene Auberjonois a true gentleman & passionate artist passed onto the next understanding & we will miss him so much," Olmos wrote. "I was honored to have worked with him on Windows On The World, his second to last film. He delivered an amazing rendition of NY NY – a brilliant artist."
Moreover, George Takei also tweeted about his friend's passing.
"This is a terrible loss. Star Trek fans knew him as Odo from Deep Space Nine. We knew him as René," Takei shared. "He was a wonderful, caring, and intelligent man. He shall be missed. When I look out to the stars, I shall think of you, friend."
As mentioned before, Auberjonois was best known for his role on Star Trek: Deep Space Nine in which he played the character Odo, who was a shape-shifter / Changeling. His character worked as the head of security for the Deep Space Nine station.
Additionally, he brought his Benson character to life in the '80s, as he played Clayton Runnymede Endicott III.
As if his roster of television series weren't recognized enough, he also starred in Batman Forever and The Little Mermaid, where he voiced Chef Louis in the animated classic.
Our thoughts are with Auberjonois' loved ones during this time.
Source : Link