Sources — OKC trades Russ to Rockets for Paul – ESPN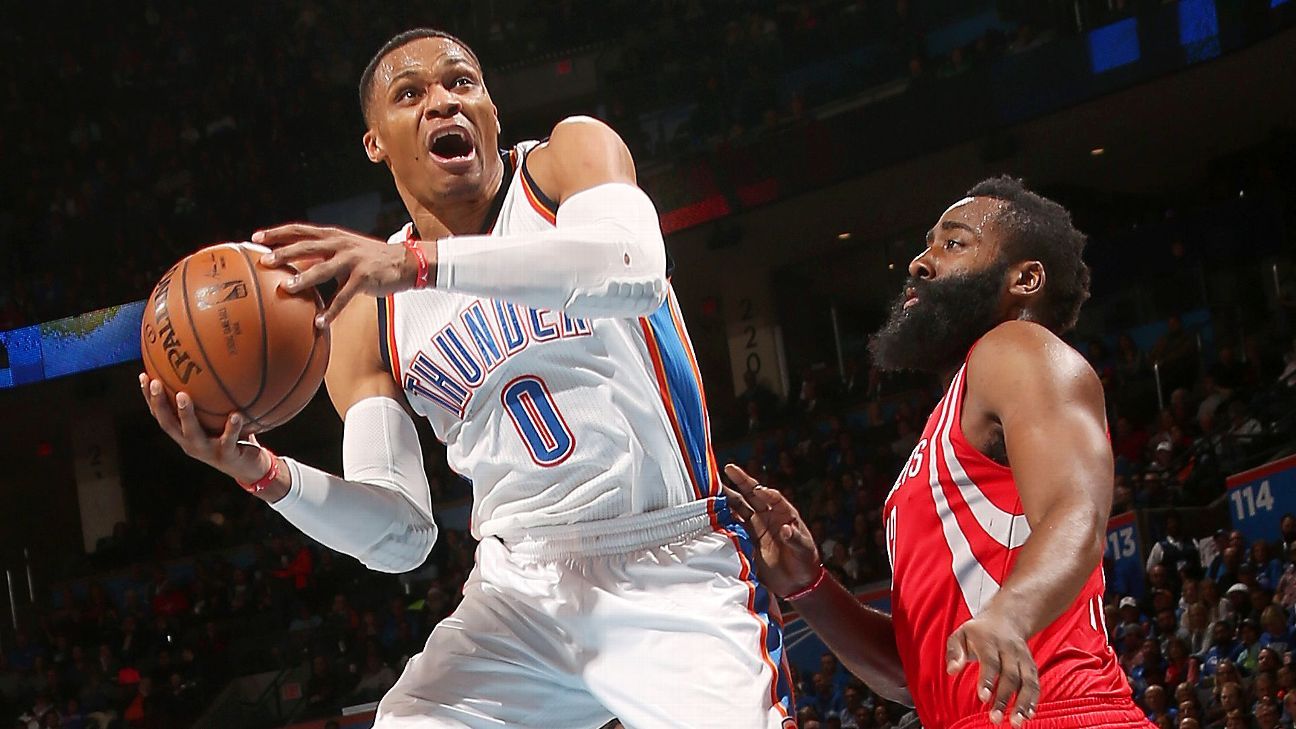 The Oklahoma City Thunder have agreed to trade Russell Westbrook to the Houston Rockets for Chris Paul, first-round picks in 2024 and 2026, and pick swaps in 2021 and 2025, league sources told ESPN.
Oklahoma City general manager Sam Presti worked with Westbrook and his agent, Thad Foucher, to deliver the former MVP to his preferred destination: a reunion with James Harden, sources said.
The Thunder made the playoffs in each of Westbrook and Harden's three seasons together, going from the 8-seed in 2009-10 to No. 4 in 2010-11 to No. 2 in 2011-12. They reached the NBA Finals in their final season, losing in five games to the Miami Heat.
The Thunder are playing a long game unseen in recent NBA history, adding eight first-round picks lined up through 2026 — plus four pick swaps — via the Westbrook, Paul George and Jerami Grant trades.
Source : Link