Patrick Dempsey, John Stamos, George Clooney and More TV Doctors Turned Family Men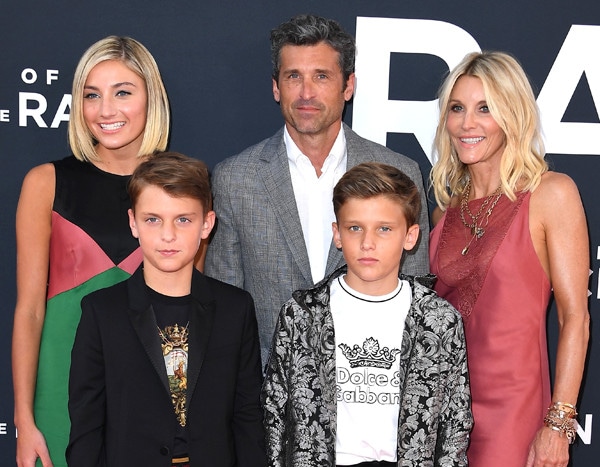 Uncle Jesse no more!
At the age of 54, the Full House star became a father for the first time, welcoming son Billy Stamos (named after his father) with wife Caitlin McHugh two months after their wedding (and six months after he proposed).
"We just kind of crammed everything in, because it's been so great," the actor joked when he called in to On Air With Ryan Seacrest. "It's so beautiful having a baby."
Stamos, who played Dr. Tony Gates on ER's later years, beginning in its 12th season, had opened up about wanting to become a father for years in interviews, telling People back in 2009, "If I died and didn't have any children. I would feel like, whatever good things I've done in my life, I've accomplished nothing."
So when McHugh revealed the baby news to him, it was an especially emotional moment for the couple.
"The look on John's face when I told him we were pregnant was priceless," the actress told People. "It was the look of a man who has wanted a family of his own but wasn't sure it was going to happen for him. Now it is!"
Source : Link