Live updates: Earthquake rattles Anchorage, Alaska – CNN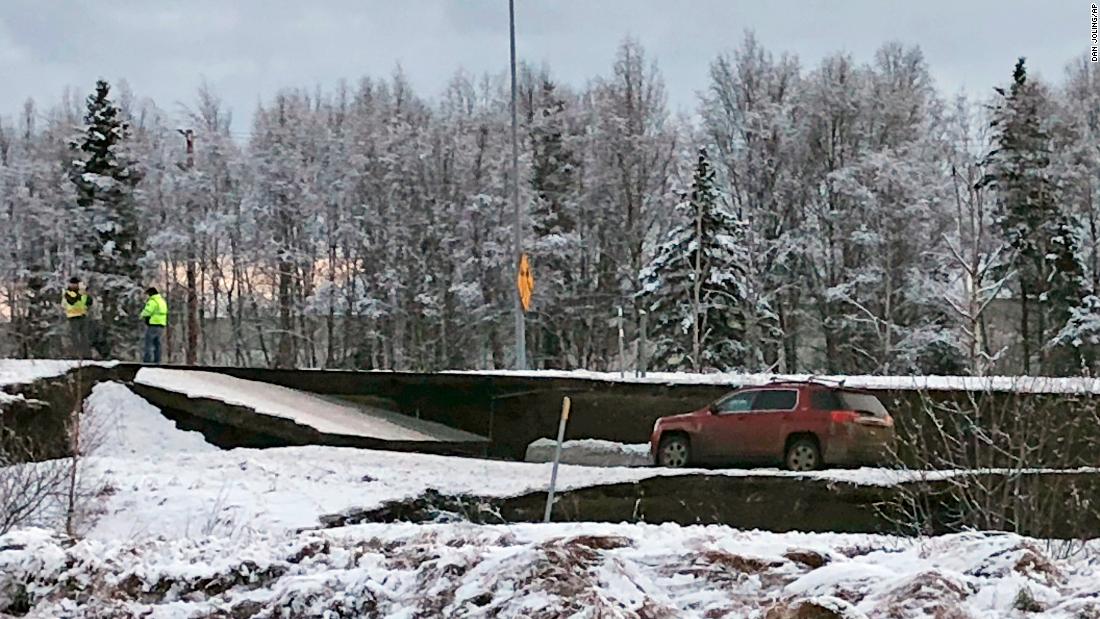 Before Friday, Melissa Lohr had never felt an earthquake before.
A southerner living in Anchorage, she was on her way to work when the street lights went dark and the car began rocking.
Since she had never felt an earthquake before, "It felt like it took several minutes to register what was going on," she told CNN.
To make matters worse, the Alaskan roads are snowy and slippery.
"It felt like my car was uncontrollably sliding left and right and I just didn't understand because it was going perfectly fine up until then. It felt like the ground was gonna open up underneath you," Lohr said.
Now, she has no choice but to wait it out at home; she can't get out the gate, and the bridge beyond is shut down due to a sinkhole beneath it. While taking shelter and sitting on her couch, she felt several aftershocks rumble through.
There have now been 30 aftershocks from the original 7.0 earthquake.
Source : Link