Juice Wrld Honored During Private Funeral 5 Days After Death
Juice Wrld's loved ones are bidding farewell.
On Friday afternoon, the rapper's friends and family gathered in Harvey, Illinois to say goodbye to the rapper, whose real name is Jarad Anthony Higgins, for the final time. According to a funeral program obtained and published by TMZ, Juice Wrld's loved ones paid their respects at an open casket funeral at a church just south of Chicago, where the rapper overdosed just days ago. 
During the service, his siblings and grandmother gave eulogies honoring his memory. People in attendance included his friends, record executives from Interscope and other rappers. 
In a statement, Juice Wrld's mother told TMZ she hopes her son's death can serve as a lesson to those who "struggle with addiction." Moreover, she thanks all the people who've expressed love and support for their family during this difficult time. 
Juice Wrld's death has already rocked the music community. Numerous stars like Halsey, Offsetand more have expressed their condolences on social media since finding out about his unfortunate passing. 
One star who seems particularly impacted by his death is Lil Pump, who said on Friday that he's going sober from this point on. "No drugs 2019. Or 2020. It's over for that," he shared on his Instagram Story.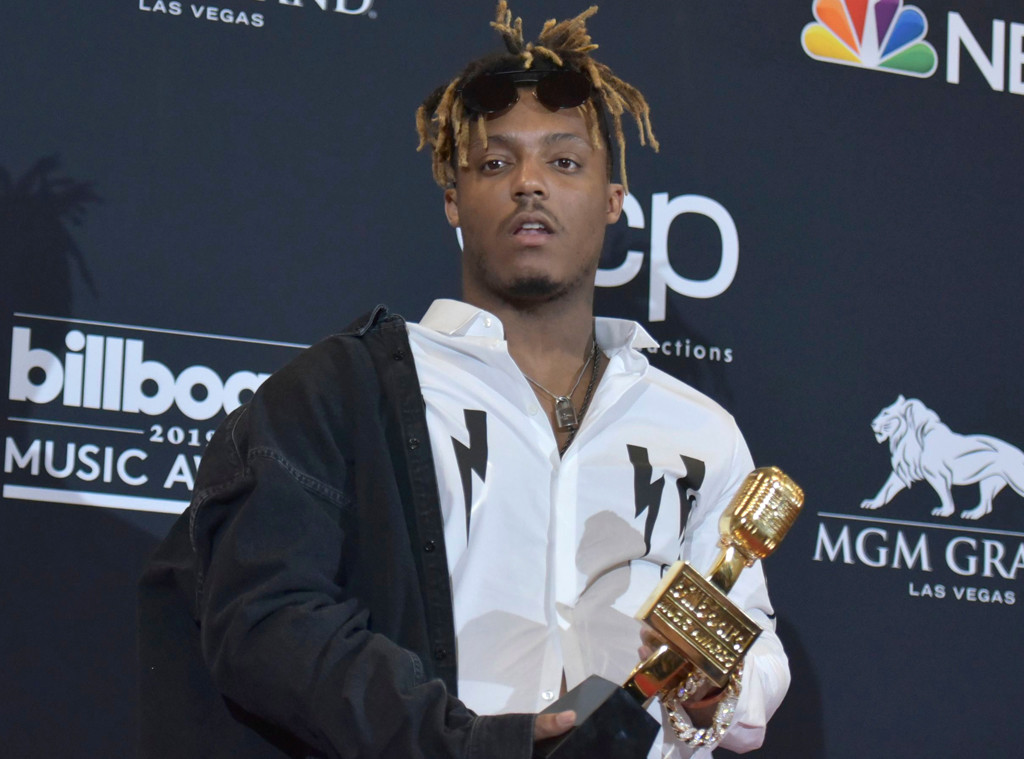 Richard Shotwell/Invision/AP/Shutterstock
And Nicki Minajeven revealed that she's looking at life a bit differently now after losing her former tour opener. During her acceptance speech at the Billboard Women in Music Awards, the rapper said, "I want to tell everyone that 'drugs isn't the problem' isn't the way we fix our problem. So, it's so important that we don't pass judgment, so that people don't feel ashamed to speak up and ask for help. It's so important that we talk about mental health. It is. Because people are dying because they don't want to express how miserable they are and how much they're suffering, so they'd rather medicate themselves. So, I just came here tonight to ask people to be a little bit more forgiving and understanding. Especially with entertainers. We can't have a bad day."
Our thoughts go out to Juice Wrld's family during this difficult time.
Source : Link