Hong Kong protests over China extradition bill: Live updates – CNN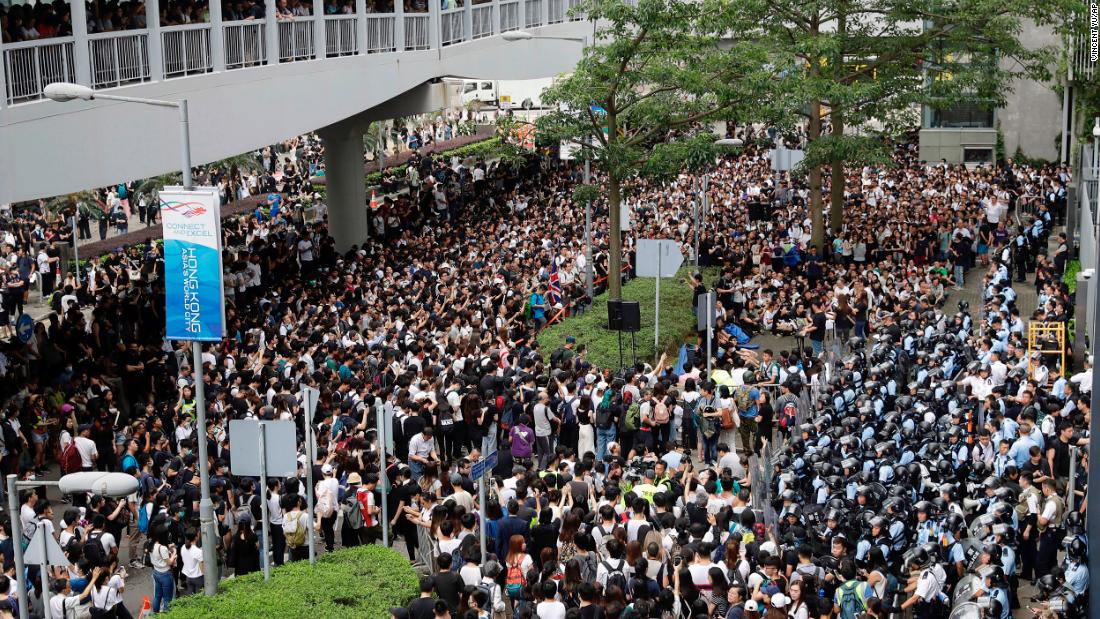 Suki Ma, a 27-year-old building surveyor, said she wasn't surprised the police used force, although she was quite angry.
"They (protesters) did not do anything against the police," she said. "Carrie Lam didn't do anything for Hong Kong people."
Some background: Police fired tear gas and rubber bullets at protesters in Hong Kong on Wednesday, hours after tens of thousands of mostly young people surrounded the city's government headquarters. They're rallying against a controversial bill that would allow fugitives to be extradited to China. Carrie Lam, the leader of Hong Kong, has defended the bill.
Ma said she will keep fighting until the end, as she believes this will be Hong Kong's last protest, although she doesn't plan to stay the night as it may be too dangerous.
"The Chinese government want to take our freedom," she said. "We have freedom when we are born. After 1997 (when Hong Kong was handed back to China by the British), it was piece by piece removed from us."
She didn't believe the protests would ultimately change anything, but she came out anyway.
"We cant change the final ending. It will still be the same," she said, referring to how Hong Kong would become completely part of China in the next few decades.
Source : Link