Be Euphoria Makeup Ready Just in Time for Halloween
iStock; Shutterstock
We love these products, and we hope you do too. E! has affiliate relationships, so we may get a small share of the revenue from your purchases. Items are sold by the retailer, not E!. 
It's hard to choose our favorite character from HBO's summer sensation—and now cult-following status—Euphoria. There are so many queens to root for: from Zendaya as woeful and loyal Rue, to colorful and adorable Jules played by ethereal Hunter Schafer, to the stubborn but inventive Kat played by fashionista Barbie Ferreira. 
It's even harder to choose whose makeup we like best. Some days we want our winged cat eye razor sharp like badass Maddy played by real-life counterpart Alexa Demie. Or we want our blush to be soft and shimmery like devoted Cassie played by the gorgeous Sydney Sweeney.
Moral of the story: We don't have to have just one favorite. With Halloween on our minds, we've hand-picked makeup profiles for each teen queen so you can be your favorite Euphoria girl at school, in the office, or that raging house party you just got invited to.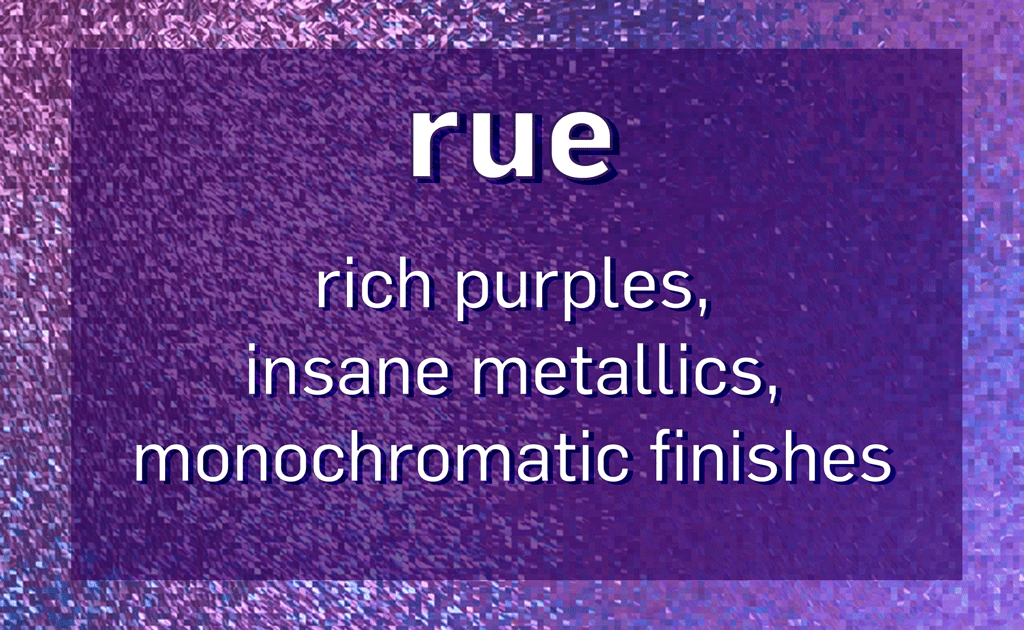 E! Illustration
Get Rue's Look: Think rich purples, insane metallics, and monochromatic finishes. We may not all be lucky to have Zendaya's flawless skin, but who said we can't adorn our eyes with stars and smear glitter tears down our cheeks too? 
ColourPop It's My Pleasure Eyeshadow Palette
Make your eyes glimmer and shine like Rue's with this monochromatic purple eyeshadow palette.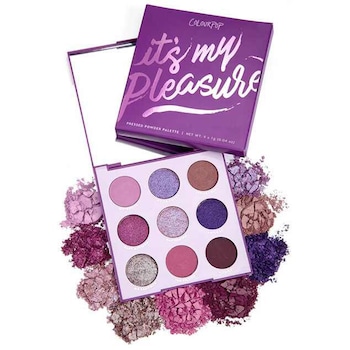 ColourPop Free Bird Pressed Glitter
Level up your look with this gorgeous fuschia pressed glitter.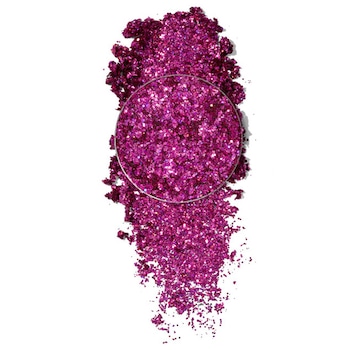 Fall Feels Eye & Cheek Palette
These rosy and cozy hues will add a little panaché to your fall wardrobe.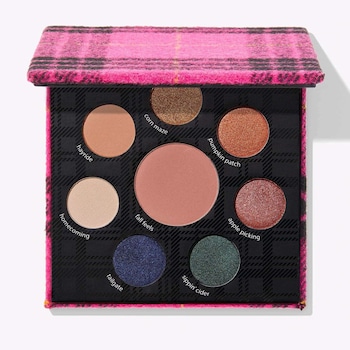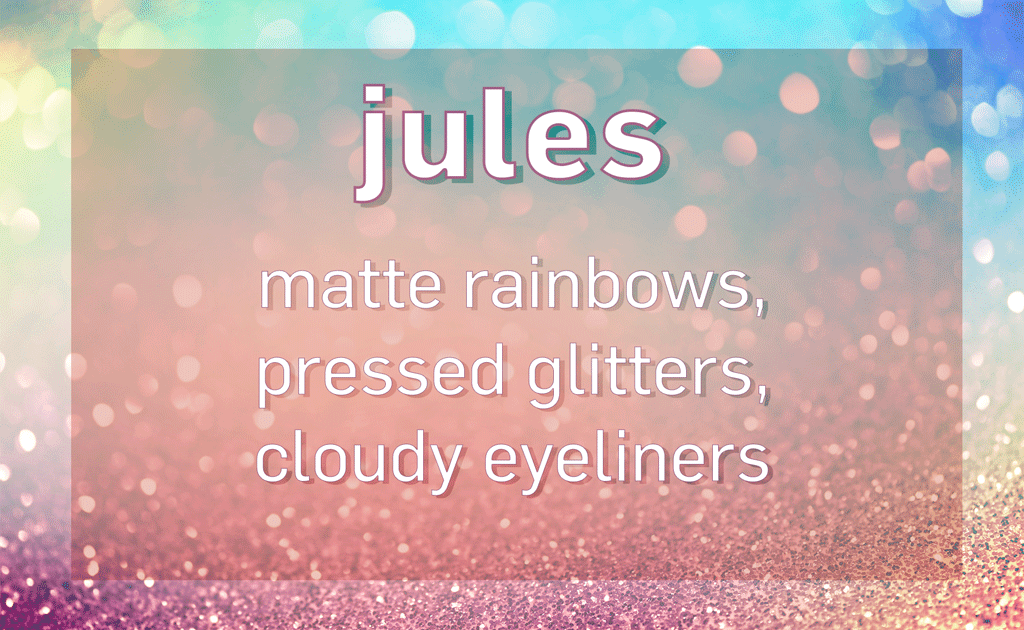 E! Illustration
Get Jules' Look: Think matte rainbows, pressed glitters and cloudy eyeliners. We may not have Hunter's striking bone structure, but we suggest using three hues minimum if you're gonna rock a Jules' look and finish it off with some white eyeliner. 
ColourPop She's a Rainbow Eyeshadow Palette
For when you can't decide what color your mood is, be them all! With over 24 matte hues and pressed glitters, you'll be able to experiment every day of the week.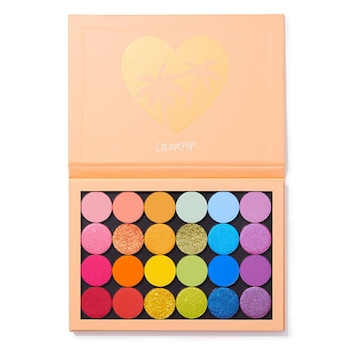 NYX White Liquid Eyeliner
Keep your eyes in the clouds with this precise white liquid eyeliner pen.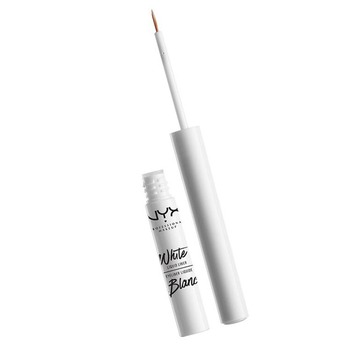 Colourpop Uh-Huh Eyeshadow Palette
Brighten up your blink with this monochromatic yellow eyeshadow palette.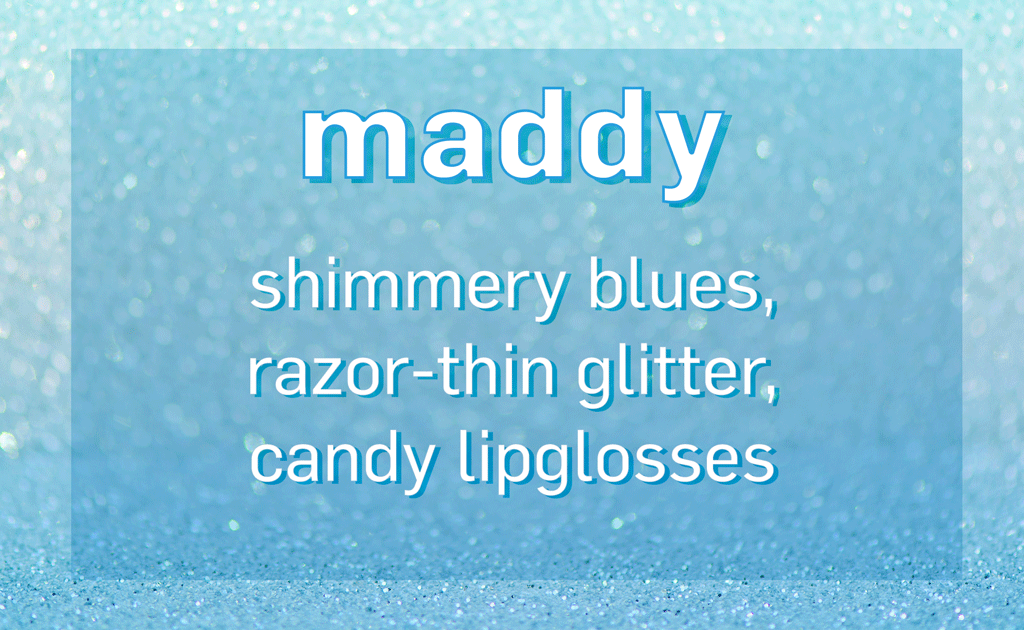 E! Illustration
Get Maddy's Look: Think shimmery blues, razor-thin glitters and candy lipglosses. Wherever your week takes you, dress up your eyes and channel your inner Maddy Perez.
Coloupop Blue Moon Eyeshadow Palette
Bat your lashes in these nine dreamy blue hues.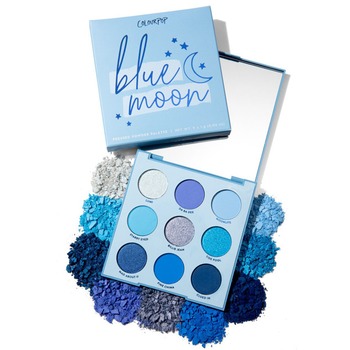 Glitter Gelée
Add a little (or a lot) shimmer to your perfect winged cat eye and be the boss babe that you are.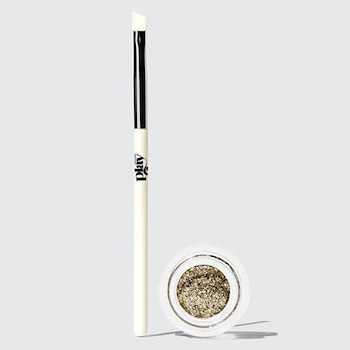 ColourPop Spacemaker Lipgloss
Pump up your lips with this matte coral hi-shine lipgloss.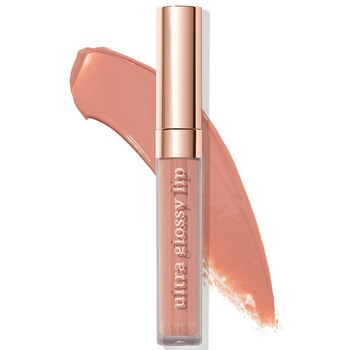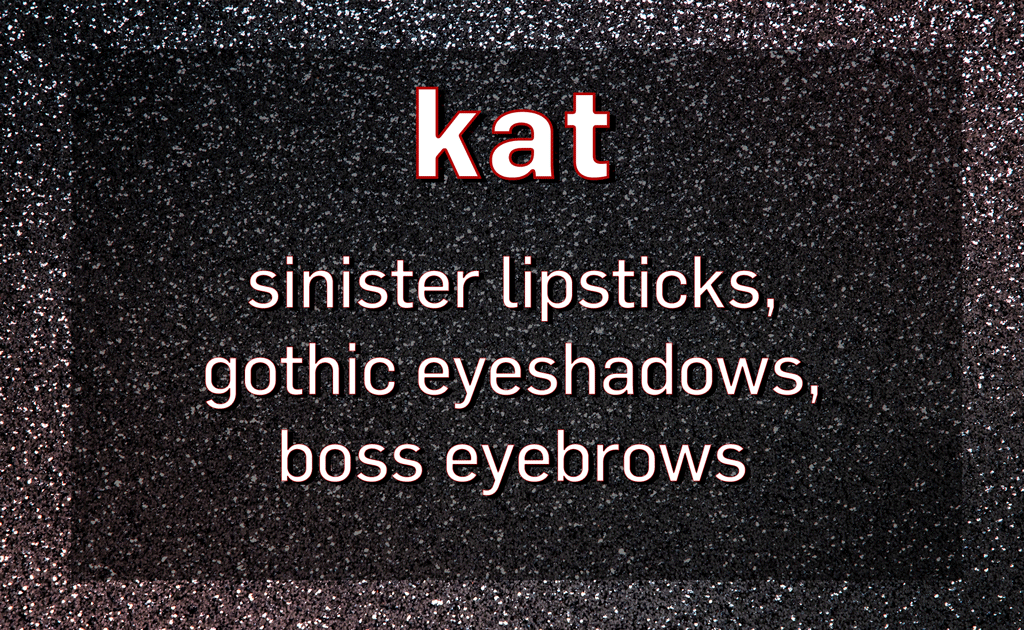 E! Illustration
Get Kat's Look: Think sinister lipsticks, gothic eyeshadows, and boss eyebrows. Whether you're doctoring up your smokey eye or adding some sheen to your black lipstick, be a makeup rebel like Kat. 
Urban Decay Vice Lipstick Comfort Matte
Double, double, toil and trouble! Dark meets sexy in this fabulous matte black lipstick.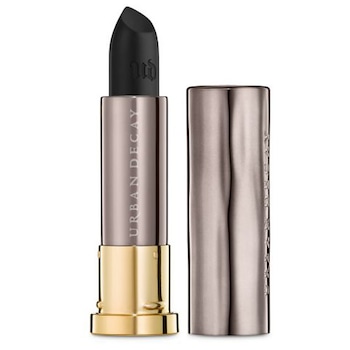 Anastasia Beverly Hills Alyssa Edwards Palette
Don't get cute, get drop dead gorgeous in this limited eyeshadow palette that'll transform all your witchy vibes IRL.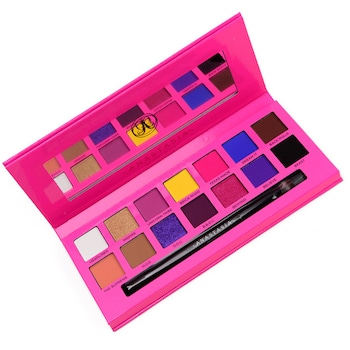 ColourPop Boss Brow Gel
Tame and groom those brows to executive-level realness with this precision brow gel and pen.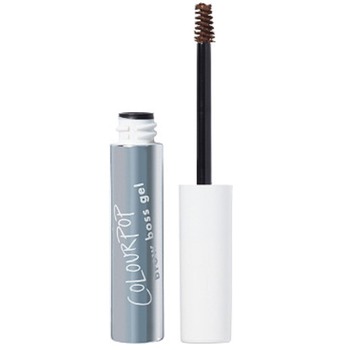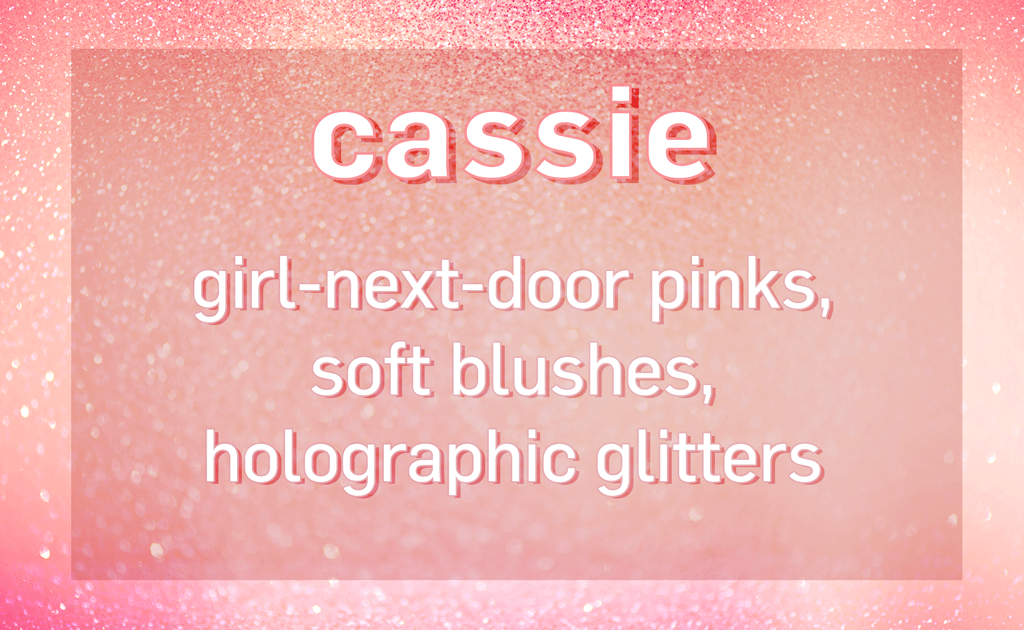 E! Illustration
Get the Cassie look: think girl-next-door pinks, soft blushes, and holographic glitters. Some days we just want to add a little glam to our week so Cassie is a safe and sweet spot to elevate your eyes for everyday use.
ColourPop Whatever Eyeshadow Palette
Doll up your eyes with these 12 rich burgundy and warm terracotta hues.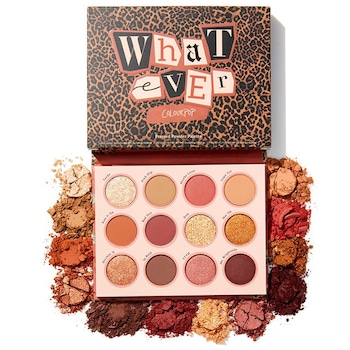 ColourPop Indio Pressed Glitter
This soft holographic pressed pink glitter will take your look to new euphoric heights.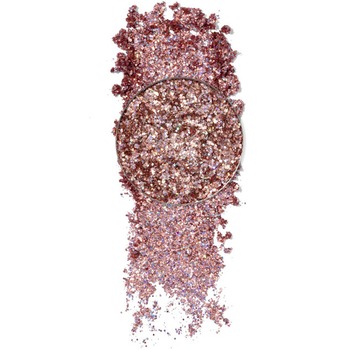 ColourPop Moon Child Ultra Glossy Lipgloss
Stay wild in this pinky nude with gold glitter.
Source : Link