An Absent Dad, Drug Use and Dreams of Stardom: 30 Fascinating Facts About The Weeknd
The biggest misnomer about The Weeknd has nothing to do with the spelling of his name (any millennial worth their avocado toast knows to leave off the "e") or one of his most mainstream hits (nope, "Can't Feel My Face" isn't about a toxic romance). 
Rather, it's about the Canadian singer-songwriter behind the commanding stage presence, genre-blending sound and drug-laced lyrics. 
"People always say when they meet me that I'm not what they expect," he admitted to Vanity Fair back in 2015, when people still saw the edgy part-R&B, part-pop artist as a somewhat mysterious recluse, a holdover from his days of deliberately obscuring his identity. "I assume they think I'm this super dark and depressing guy, but I like to channel all of those emotions into my work. I'm pretty laid-back in real life. I just love hanging with my friends and making jokes. The jokes don't stop—literally, all day."
We'd certainly expect him to have a few laughs today as he marks his 30th birthday. Possible a few coming courtesy of one, Bella Hadid? 
Because the latest entry in their nearly five-year relationship diary, sees the up-and-down couple on a high, reuniting for the 23-year-old's October birthday last fall some two months after they split, once again citing the perpetual distance between them caused by their in-demand careers.
But while their status is almost always a mystery, The Weeknd is hardly the enigma he once set out to be. Though his interviews are still rare, his candor is plentiful as he speaks on the loneliness of his Toronto childhood, the drug-induced haze of his teens and his recipe for success. And in honor of his milestone birthday, we've dug up 30 tidbits about the motherf–kin' starboy himself. You know you love it. You love it. 
Tim Mosenfelder/Getty Images
1. Born Abel Makkonen Tesfaye, he initially wanted to use The Weekend as a stage name. But an already existent Ontario rock band forced him to make a slight edit.
2. Emigrating from Ethiopia in the late 1980s, his parents Makkonen and Samra Tesfaye landed in Toronto. Never married, they split up and he and his mom shared a tiny apartment with his grandmother in the city suburb of Scarborough.
3. As a kid, he learned Amharic before English, still speaking it to this day.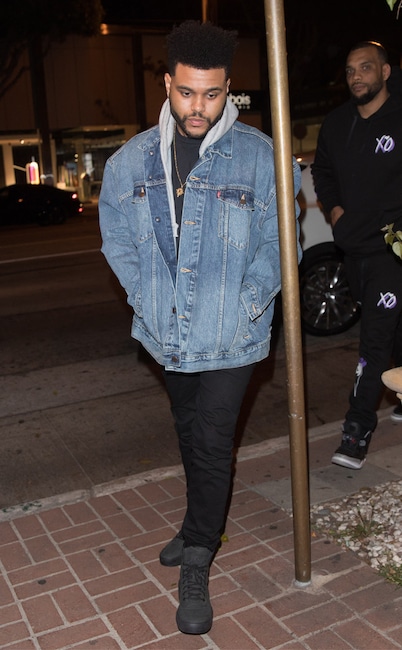 Splash News
4. He also remains a huge fan of Ethiopian food: "It's the best, man," he told Rolling Stone in 2015. "But it's very fattening. I think I'm still burning off that fat, to be honest. For an Ethiopian mother, if you have a chubby kid, it means you're doing something good."
5. With his dad not around ("I saw him vaguely when I was six, and then again when I was 11 or 12, and he had a new family and kids," he told Rolling Stone), his mom "was working three, four jobs," he recalled to The Guardian in 2016. "Single-mother jobs. The way you see in the movies."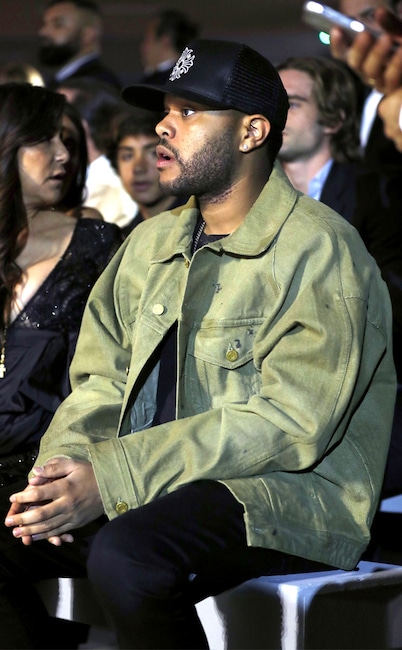 REX/Shutterstock
6. He, on the other hand, felt quite lonely, desperate for a sibling. "But I didn't want a sister," he told the outlet, "I wanted a brother."
7. He told Rolling Stone he first approached on-again, off-again love Bella Hadid to collaborate: "I actually asked her to be on the artwork for Beauty Behind the Madness," he said. "My motive was literally to work with her." When she declined, "I was like, 'All right, cool—we can meet up face to face.' It just kind of fell into my lap."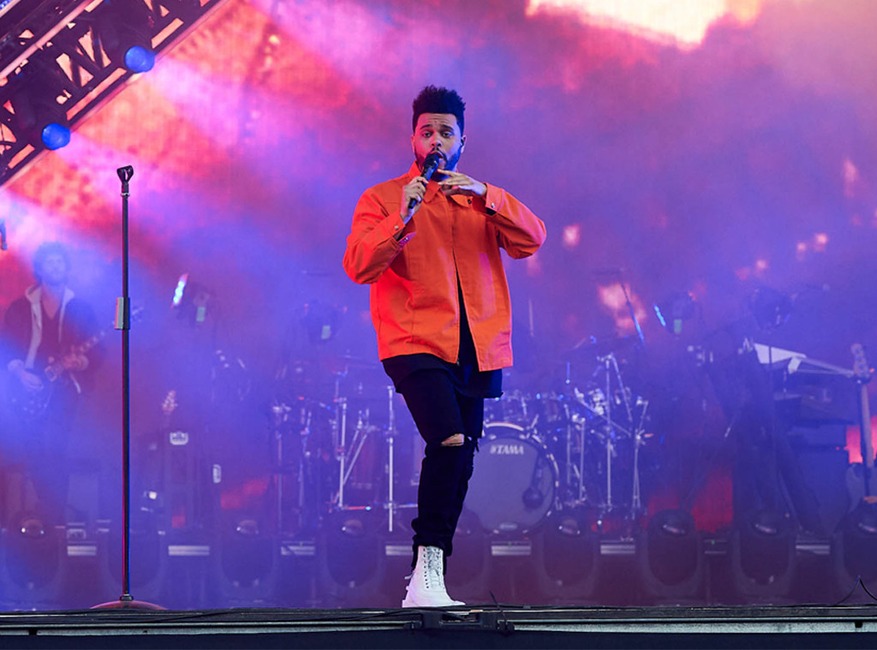 KGC-247/STAR MAX/IPx
8. A high school dropout at 17, he can recall the moment he moved out as a teen, he and and best friend La Mar Taylor pulling up to the house, grabbing his mattress and throwing it into a van. His mother shot him, "the worst look anyone could have," he recalled to The New York Times in a 2015 interview. "She looked at me like she had failed."
9. To survive in their new one-bedroom apartment, they and their third friend, Hyghly Alleyne would shoplift food from a nearby grocery store and pay their $850-a-month rent using welfare checks and whatever money he made from selling marijuana. At night, they'd indulge in MDMA, Xanax, cocaine, mushrooms or ketamine. It was much like the film Kids "without the AIDs", he put it to the Times, "No rules."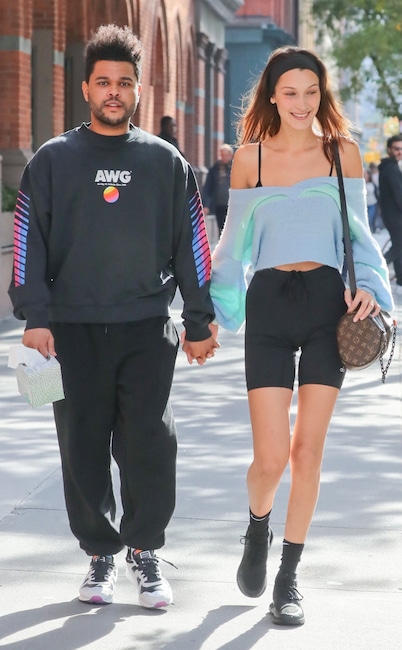 BACKGRID
10. Once evicted, he bed-hopped amongst a rotating group of women, telling the Times, "There was, like, three girls that thought legit that I was their boyfriend."
11. In his Guardian interview he recalled a run-in with police that ended with a few nights in jail. Neglecting to give details he said simply that it was "bad enough for me to smarten up, to focus". Not everyone gets another opportunity, he continued, "But around that age, you usually get one second chance after a slap on the wrist. And you either take the experience and think, 'This is it, final straw', or you don't. And the next move after that? It's your entire life. You become who you become because of the next move you make."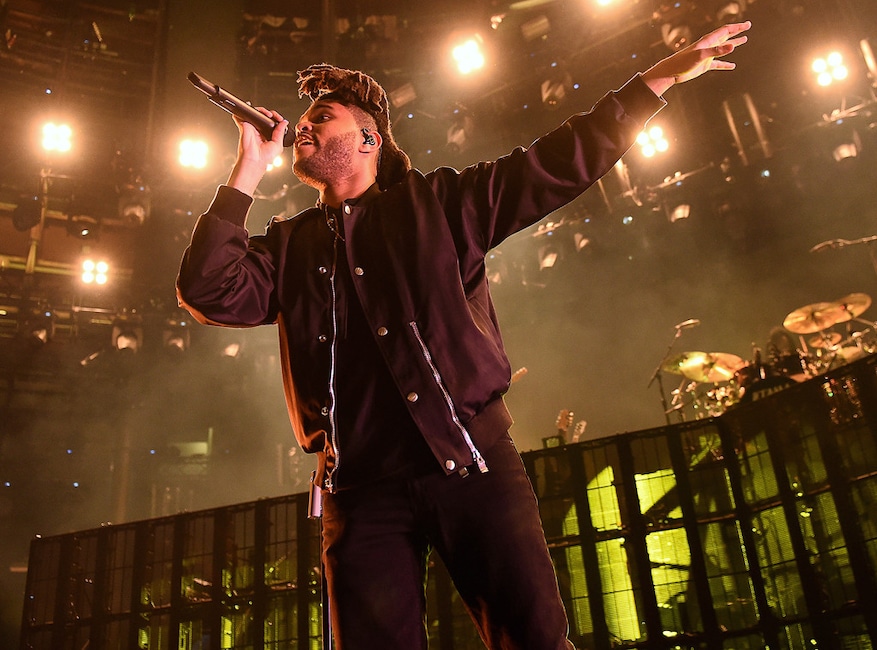 AKM-GSI
12. He got a job at American Apparel to get by, but writing songs is what fueled him. Though he had initially intended to just sell his work to other artists, Taylor uploaded him singing his first three tracks (inspired by their drug-fueled debauchery) to YouTube in 2010.
13. Without an image or even his real name to accompany his work, he remained truly anonymous, telling the Times that his fellow shirt-folders at the retailer listened to his music without knowing it was him.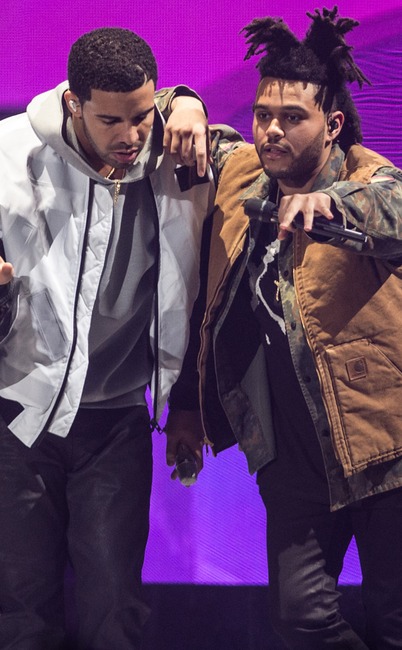 Ollie Millington/WireImage
14. Drake's manager, Oliver El-Khatib, helped him gain traction, posting the songs to his OVO blog. By 2011, the musician himself was featuring The Weekend on Take Care. "If it wasn't for the light he shined on me, who knows where I'd be," he told Rolling Stone.
15. His musical influences are exactly as varied as you might imagine. While he told Vanity Fair in a 2015 interview that Michael Jackson's "Don't Stop 'til You Get Enough" is "actually the song that helped me find my voice," he also spend much of his childhood listening to his mom's Ethiopian music. "A lot of sad songs about heartbreak," he noted. "Even though I couldn't really make out what they were saying, I could feel it."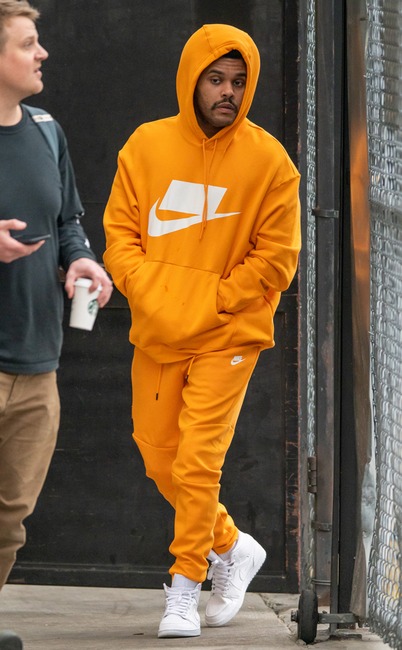 RB/Bauer-Griffin/GC Images
16. He had a strategy for his rollout, beginning with his first 2010 releases to his U.S. tour debut at 2012's Coachella to his 2013 studio album, Kiss Land, telling Vanity Fair, "I controlled how famous I was getting; I slowly would reveal more of myself every year. That helped me cope with fame as opposed to it all just falling on me."
17. Phase one saw him avoiding interviews and releasing deliberately obscured photos as he put out his trilogy of 2011 mix-tapes. Part of his reasoning, he explained to Vanity Fair, was that "I always hated how I looked on camera." But it proved to be a smart move: "I never put a face to my music, which actually made the music that much more mysterious. It kind of worked in my favor, and I ran with it as long as I could."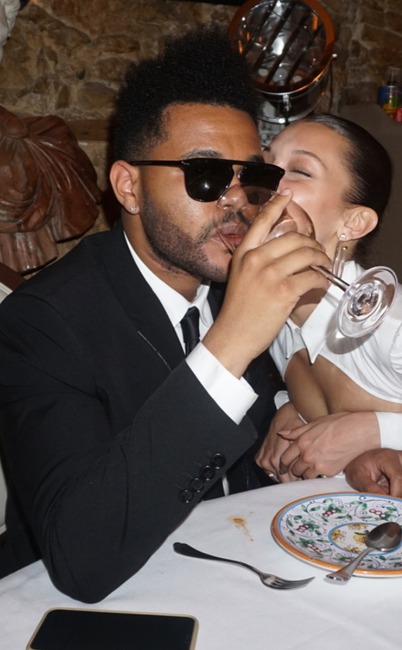 Instagram
18. In his first interview, for a 2013 issue of Complex, he demurred that he'd avoided such chats because, "I felt like I had nothing to say. I still feel I have nothing to say. I'm the most boring person to talk to."
19. Even now, he told TIME in 2018, "I think I would puke," if forced to do a live TV chat.
20. He does crossword puzzles to increase his vocabulary, but still, he told Rolling Stone, "Me not finishing school—in my head, I still have this insecurity when I'm talking to someone educated."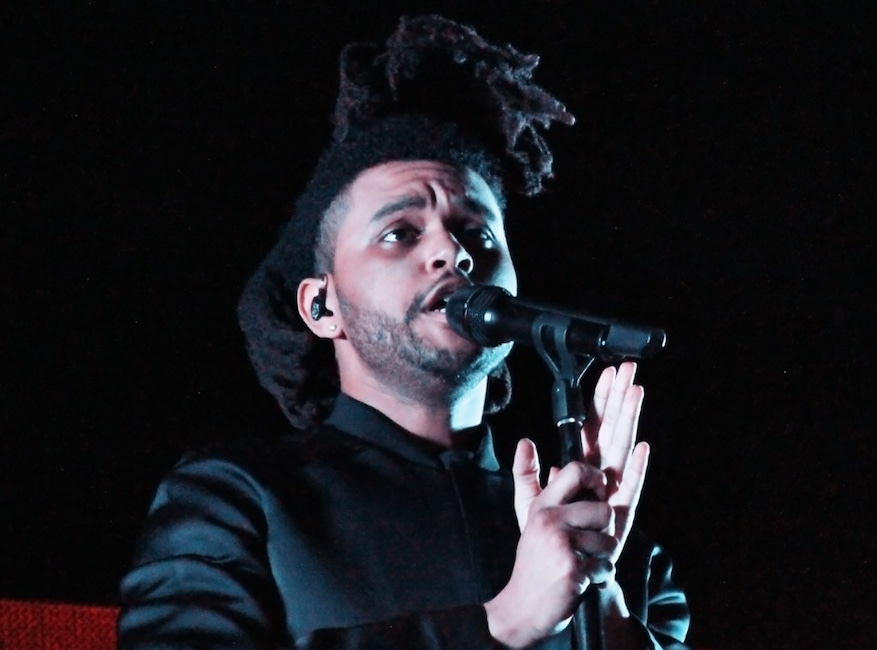 Melissa Hebeler/E!
21. He was horrified after watching video from his 2012 U.S. debut at Coachella. "I was scared s–tless," he admitted to Rolling Stone. (Also a bit smashed on Hennessy.) "I got offstage and thought I did pretty good, then I watched the tape, and it was a nightmare. I saw all the comments, and I wanted to kill myself. I remember telling my agent, 'You need to book me as many shows as possible. That guy onstage is not a star. That's not a legend.'"
22. Despite the success of his mix tapes, repackaged into the 2012 compilation album, Trilogy, his first studio album, 2013's Kiss Land sold just 268,000 copies and produced no real radio hits. "It humbled me a bit," he said to Rolling Stone. "I can be honest about it. Nobody wants to put out music where the reception's not great."
Charley Gallay/AMA2015/Getty Images for dcp
23. After teaming with mega-producer Max Martin (the man behind some of Britney Spears, Kelly Clarkson and Katy Perry's biggest hits) for his Ariana Grande duet "Love Me Harder", he rewrote his verse. "It was a great song," he allowed to Rolling Stone, "but it was a little generic. I couldn't hear myself on it. So I changed it and made it dark." Fortunately Martin liked his edits and the two joined forces for 2015's Beauty Behind the Madness. His official pop breakthrough, it featured collaborations with Lana Del Rey and Ed Sheeran and went triple platinum.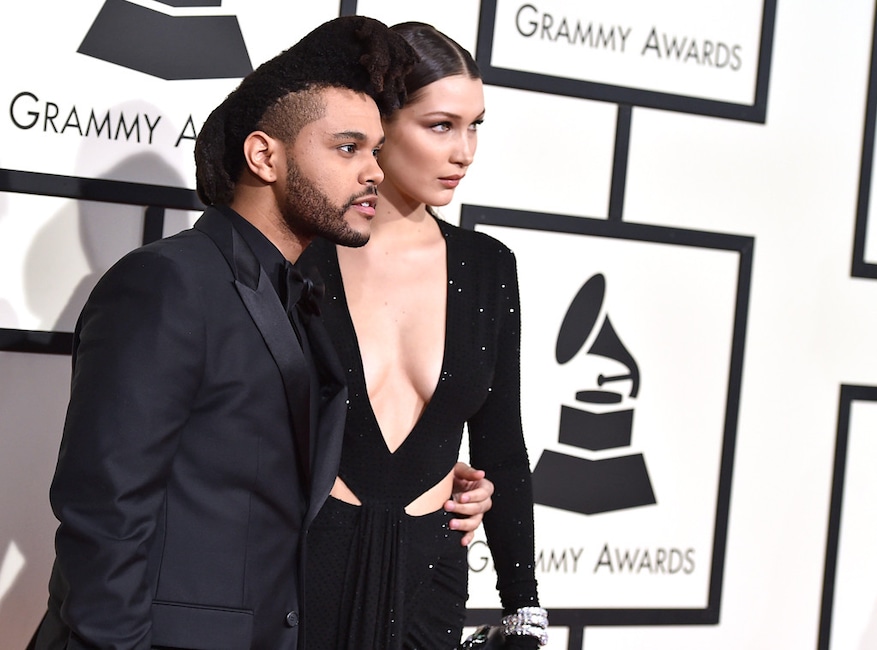 Jordan Strauss/Invision/AP
24. With "Can't Feel My Face" and "The Hills" he joined Elvis Presley, Taylor Swift and the Beatles as the 12th artist to score back-to-back number one tracks.
25. He won his first Grammy for Beauty Behind the Madness right around the time he scored an Oscar nod for "Earned It" off the Fifty Shades of Grey soundtrack. "I think the stars definitely did align for me," he told TIME. "Even though we put a lot of hard work into it, I just feel like it was right place, right time."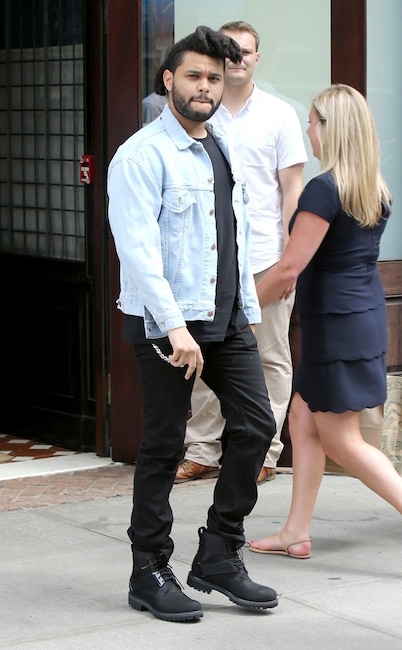 Wagner Az / T.Jackson / AKM-GSI
26. Inspired in part by artist Jean-Michel Basquiat, he kept his signature hairstyle for years despite the neck pain and instant recognizability it caused. "If I cut it, I'd look like everyone else," he reasoned to Rolling Stone. When he did finally lop it off in 2016, realizing he'd be able to claim some anonymity by hiding under hats, "I think I felt a single tear come down my cheek," he told The Guardian.
27. Before he made the big chop, Swift reportedly spent about 15 minutes petting his locks at a post-Grammys party.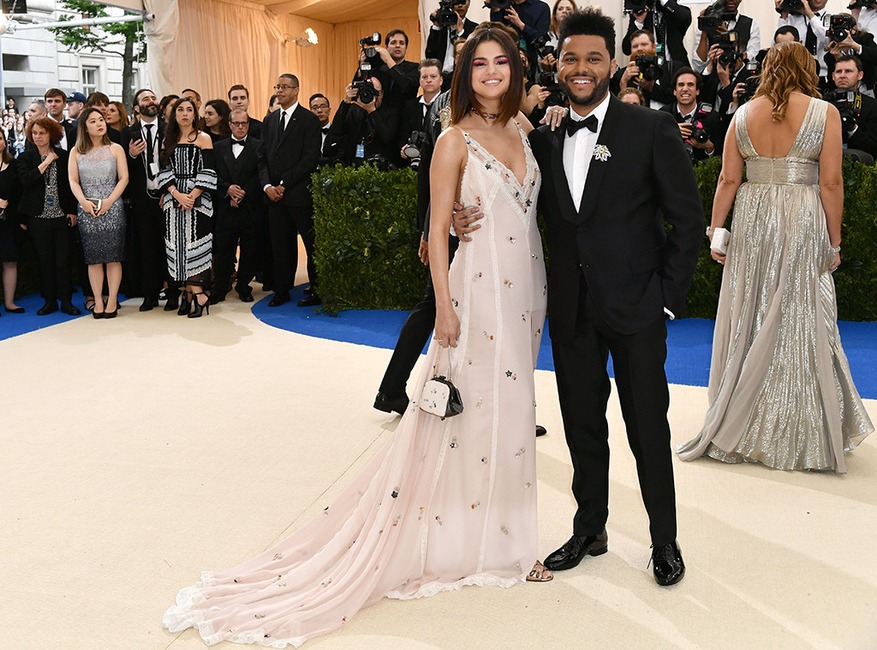 Rob Latour/REX/Shutterstock
28. Prior to releasing his debut EP My Dear Melancholy in 2018, "I had a whole album written, done," he told TIME. "Which wasn't melancholy at all because it was a different time in my life." Penned while he was still dating Selena Gomez, "It was very upbeat—it was beautiful." And it will never see the light of day, he said, because "I don't want to perform something that I don't feel."
29. Doberman pinschers Caesar and Julius enjoy matching white doghouses at his Calabasas, Calif. spread.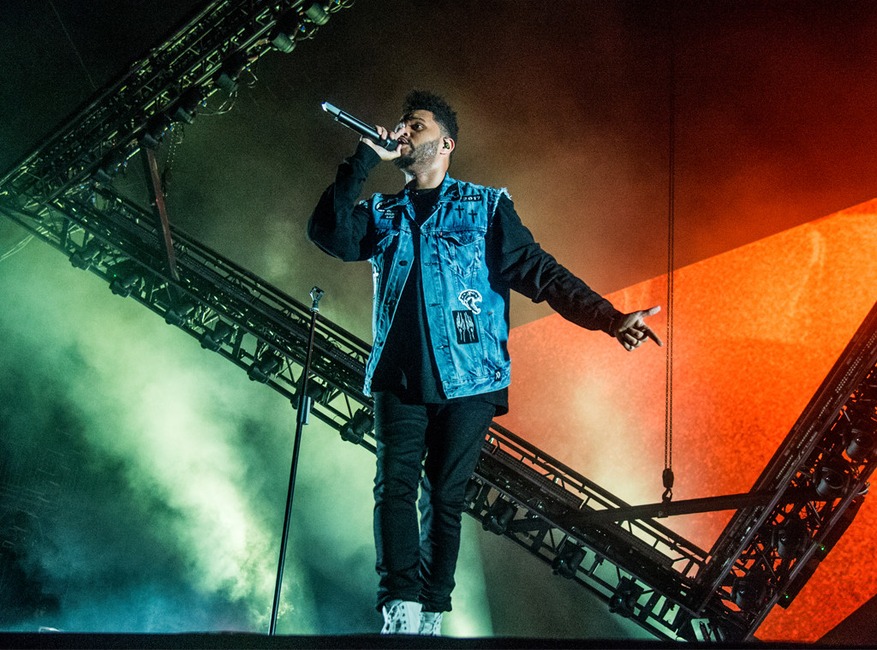 Amy Harris/Invision/AP
30. Though he long aspired to stardom, "Never in a million years," did he imagine this, he admitted to Rolling Stone. "I thought I'd be a punk star—grow my hair out, acne on my face, super-f–king-skinny. I was looking at artists like Iggy Pop and the Ramones, or Afropunk. But you evolve and realize your potential. And then it's like, 'F–k yeah. Let's go.'"
Source : Link