2 girls killed, 10 hurt in crash with stolen police SUV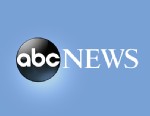 Authorities in Dayton, Ohio, say a suspect in a stabbing stole a police SUV and crashed it into a van filled with children, killing two 6-year-old girls.
Ten people were injured in all, including five children and the suspect.
A coroner on Tuesday identified the two who died as Eleanor McBride, of Huber Heights, and Penelope Jasko, of Dayton.
WHIO-TV reports that Dayton police Lt. Col. Eric Henderson says the suspect was fleeing officers Monday night when he crashed a car and jumped into a Riverside police SUV.
Henderson says police then got a call about a crash near the downtown Dayton library.
Police say the SUV crashed into at least two occupied vehicles.
———
This story has been updated to correct Henderson's title to lieutenant colonel, instead of major.
Source : Link